'Amazing Grace' a momentous album from Aretha Franklin
Recorded at New Temple Missionary Baptist Church
Merdies Hayes Editor In Chief | 8/23/2018, midnight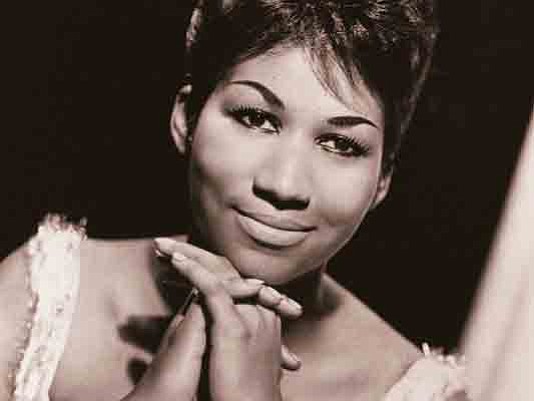 It was a special evening in South Los Angeles. The reigning "Queen of Soul," Aretha Franklin, was welcomed with excitement and open arms in 1972 at New Temple Missionary Baptist Church at 8734 S. Broadway. She was in town to record a very special album close to her heart, "Amazing Grace," with the church choir under the direction of legendary gospel artist Rev. James Cleveland.
The double album would become the biggest gospel release of all time, selling in excess of 2 million copies at a time when rock, soul and funk were the order of the day in the record store. At that time, of course, it was not uncommon for mainstream artists to "dip their toes" into the gospel waters or to at least pen more reflective songs following the turbulent 1960s. Songs like The Staples Singers' "I'll Take You There," Bill Withers' "Lean On Me," Carole King's "You've Got A Friend" or Stevie Wonder's "Have A Talk With God" would lend themselves to a resurgence of brotherhood among the young "Jesus Freaks" of the era who sought musical relief from the stress and strife of the previous decade. Even Mick Jaggar of the Rolling Stones couldn't miss the engagement.
For Aretha Franklin, however, it was a reaffirmation of her gospel roots that began in her childhood in Memphis, Tenn. and later in Detroit Mich. Like many of her contemporaries such as Little Richard, Elvis Presley, Jerry Lee Lewis, the Rev. Al Green and, for a brief time in the late 1970s, Bob Dylan, all sought an enduring sound of inspiration and faith that would only add to their respective musical legacies. "Amazing Grace" was Franklin's biggest selling album of her 50-plus years in the recording industry, and earned the 1973 Grammy Award for "Best Soul Gospel Performance."
Word had gotten out that Franklin would be in town for the two-night performance, and while no movie would be released of the event, director Sidney Pollack had a crew document the whole thing. Over the past week, fans of Aretha Franklin have likely seen a brief trailer Pollock shot of her as she walked down the aisle through a standing ovation. A few lucky persons remember how humble and quiet she was...until she stepped before the microphone.
"Oh, that was some night," said Vera Moore who was barely in her teens back then. "When she came down the aisle people shouted 'Aretha!' 'Aretha!' and I remember the excitement and how lovely she looked. Aretha lit up everybody that night. She lifted up a lot of people in prayer."
"That concert gave a lasting impression on this church," said current New Temple Pastor Rodell Glasco. "It was an opportunity for her, I believe, to return to her gospel roots and get back in touch with the 'people,' those who knew of her spiritual gift of song. If only these walls could talk, they'd tell a story of a glorious event."
Tyree Boyd-Pates, a curator at the California African American Museum in Exposition Park which, by coincidence, is presenting an exhibition of gospel artists, said Franklin's "Amazing Grace" could be considered the "Thriller" of gospel music.