Bipartisan set of Senators nominates 'Hidden Figures' trailblazers fir Congressional Medal
Carol Ozemhoya | OW Contributor | 8/3/2018, 10:52 a.m.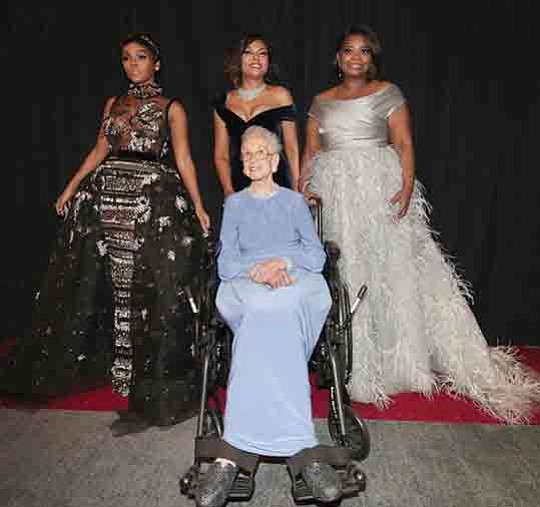 Katherine Johnson, Dorothy Vaughan, Mary Jackson and Christine Darden played integral roles in the success of NASA's space program, which was portrayed in the critically acclaimed movie "Hidden Figures." Now a bipartisan group of lawmakers has introduced a bill Thursday (Aug. 2) that would award a Congressional Gold Medal to this trailblazing group of African-American women, whose largely undocumented contributions to the U.S. space program gained a wider awareness through the book and movie, reports the Huffington Post. The legislation honors Johnson, Vaughan, Jackson and Darden, engineers and mathematicians who were among the first African-American leaders at NASA and played integral roles in the success of a number of major space missions. Their stories were the subject of Margot Lee Shetterly's book "Hidden Figures," later adapted into a popular movie in 2016, starring Taraji P. Henson, Octavia Spencer and Janelle Monae. "Each of these women played an important role at NASA during the Space Race, but for many years their accomplishments remained hidden," Sen. Chris Coons (D-Del.) said in a press release. "This bill will help recognize these extraordinary women and bring their accomplishments into the light so they can serve as an inspiration to younger generations of women in science, particularly those of color." Coons, along with Sens. Lisa Murkowski (R-Alaska) and Kamala Harris (D-Calif.), sponsored the bill, which has the support of 44 other senators. "These women were barrier breakers, and their immeasurable contributions to NASA and our nation have cemented their place in history," Harris said in the release. "I'm proud to help recognize their achievements as they continue to serve as a beacon for black women both young and old, across the country." In 2015, President Barack Obama awarded Johnson the Presidential Medal of Freedom. The Congressional Gold Media is considered one of the nation's highest civilian honors, celebrating individuals and groups who have made invaluable contributions to American history and culture.