Secret 'gay stroll' attracts interracial sex, drug use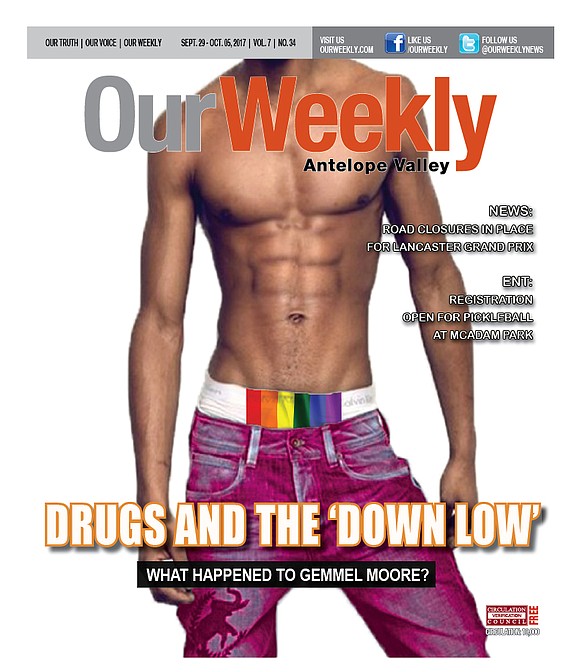 Cathy spoke of the case of Gemmell Moore, whose July death has sparked city-wide discussion both in and out of the LBGT community about Black and White gay sex games.
"Moore was associated with Ed Buck (a well-known southland contributor to the Democratic party' because of his wealth," Cathy said. "It's like having a relationship with a 'down-low' NFL player." Cathy said he intimately knows some of the latter individuals.
Secrets of Leimert Park
Research shows Leimert Park has had an (underground) gay culture since the 1970s. He recalled a news story about Kamu Daáood a performance poet, educator and community arts activist who is widely acknowledged as a major driving force behind Los Angeles' Black cultural renaissance. A Los Angeles Magazine article described how Daáood would wake up each morning in Leimert Park and sweep dozens of condoms away from his front door which, essentially, opened to a gay cruising spot beginning at Leimert Boulevard and encompassing 43rd Street.
According to residents in the area, the gay stroll begins at Leimert Boulevard near 43rd Street and is intersected by Creed and Degnan avenues, and Edgehill Drive. Residents have complained about the sex trade taking place regularly in the nearby alleys.
Cathy said the use of crystal meth by gay Black men frequenting the stroll was simply based on financial needs. "You do what you have to do in order to survive," he said, adding that the addiction often becomes part of your life because "you're not happy with your lifestyle."
"I believe crystal meth is the drug of choice for gay Black men because you forget who you are," he explained. "It blends with your body's dopamine and enhances pleasure. It lowers your inhibitions. You are energized and want to have more sex, which unfortunately increases your chance of getting AIDS."
Nina T. Harawa, assistant professor with the Charles Drew University of Science and Medicine in Watts, conducted a study in 2006 on "Sexual Behavior, Sexual Identity, and Substance Abuse" primarily focusing on low-income bisexual and non-gay identified Black men who may have a same-sex partner. The study found that alcohol, crack cocaine and crystal meth were the primary drugs mentioned by the study participants. The study found that drug use played a central role in random same-sex encounters among Black men.
Sexual behavior and identity
The participants described alcohol use, drug transactions/usage and addiction as the motivating factor for same-sex encounters. Harawa said many of the participants rationalized same-sex activity and unprotected sex as facilitating access to male sex partners. Some of those in treatment for substance abuse indicated a readiness to admit the inherent dangers of random, unprotected sex and began to come to terms with their past life.
Jackie Harris, a senior substance abuse counselor in Santa Monica, said crystal meth lowers sexual inhibitions…and is very dangerous. Crystal meth, she said, is most associated with "chemsex" or men have sex together while inhaling or injecting ("slamming") three principal narcotics: crystal methamphetamine (sometimes called "Tina"), GHB (gamma-Hydroxybutyric acid) and mephedrone. Combining these drugs, she said, is nothing new but taken with other substances and the subsequent reaction to the nervous system has given rise to a secret world that often takes the lives of persons like Gemmel Moore.