Secret 'gay stroll' attracts interracial sex, drug use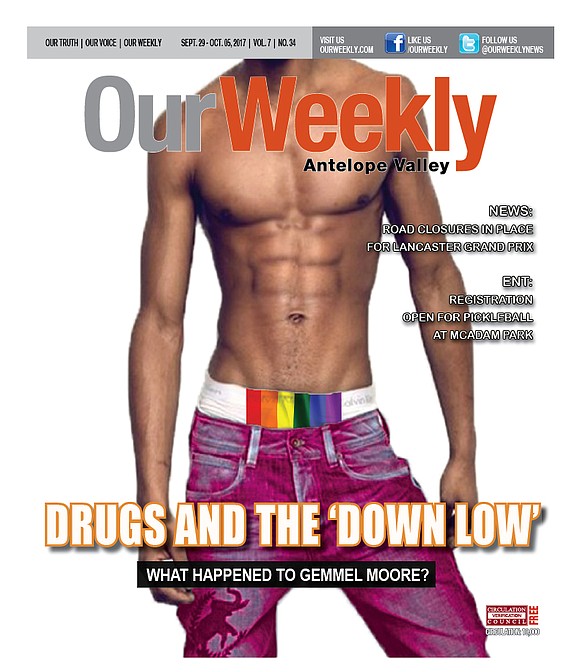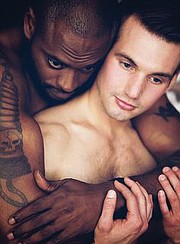 It's a little after 1 a.m., and while traveling northbound on Leimert Boulevard in the Crenshaw District, I turn onto 43rd Street and pass a bus bench where an elderly African American woman in a red stocking cap is seated and wrapped in old blankets.
According to 25-year-old Jonathan Cathy, she is sitting within a "gay stroll" where White males pay for sex. Cathy points to her and explains, "That's 'moma.' We take care of her when we can." When asked how, Cathy said he and others buy her food from a nearby McDonald's and provide her with cold water.
As we observe "moma," two young African American males suddenly appear across the street from her with one heading west toward Crenshaw Boulevard, and the other east to Leimert Boulevard. We turn right onto Degnan Avenue and the two men in skinny jeans slow their pace and turn around abruptly. One carries a backpack adorned with a black-and-white checkered pattern accented with pink blotches.
The 'gay stroll'
Cathy said the backpack likely holds lubricants and oils and a selection of Jockey shorts. As we drive, by one of the individuals whistles while looking straight ahead ignoring our presence. Cathy said the whistle was likely a signal that he is available for sex.
The local gay stroll, Cathy said, is a desirable fetish among the White gay culture where Black men in the LBGT community are identified as a "BBC" or "big Black ck." He explained that many White gay men are attracted to Black gay prostitutes, "and if you ask them why they'll say 'I like your music…your swag…your BBC.'"
"Most of us know it is an attraction based upon a gay White for Black sex workers," Cathy said. "White male gays seeing us as animals, a 'Mandigo,' that turns them on. However, we are not accepted into their social world. We are only sex workers."
When asked if he was familiar with the "Tuskegee fetish experiment," he said neither he nor his gay friends have heard the term. "But that doesn't mean it doesn't exist," he said.
Cathy went on. He services gay White clientele because "they pay well and are not violent..they don't beat you." Cathy believes he has made an average of $200 to $300 dollars per "John," and on a few occasions has made in excess of $1,500 in one encounter. Sometimes as much as one-third of this cash is given to someone who introduced the two sex partners. He's not a pimp, Cathy noted. "I do not have a pimp."
Sex for money and drugs
Cathy said Black clients only want to pay "100 or so" and that sometimes, if they're 20-somethings, he can convince them to shell out as much as $150. The older Black men will offer $40, but these persons are often violent. He was beaten once for requesting his "date" use a condom. When asked "What is 'old'"? Cathy said 40 years is the cut-off point.
"The White guys pay on average between $300 to $500 dollars. If you look at the sex trade women get paid more, in the inner city, your body is worth pennies."