Simply savory meals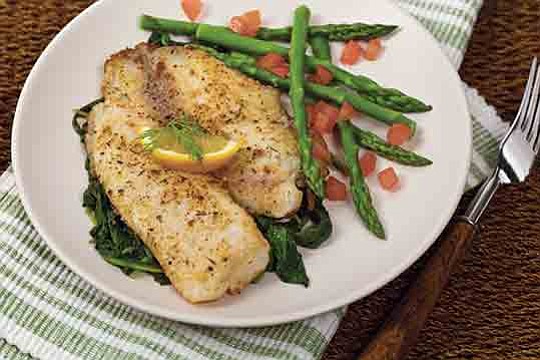 Farm-fresh festivities
Themed parties can be challenging, especially when you want everything to be perfect for your guests. Make your party simple and festive with these tips for planning your own farm-to-table gathering.
Mason jars
A farm-to-table classic, mason jars can be used for drinks or even to fill with flowers to make a beautiful, seasonal centerpiece for the table. Mason jars are clean, cute and easy to wash when the gathering is over.
Rustic vibe
Adding some rustic decor can help spruce up your table or serve as an accessory for your farm-to-table dinner party. Also consider adding a bit of fall-flare with decorations such as pumpkins, squash and brightly colored leaves.
Seasonal fare
It's easy to get inspired with the variety of things you can find at your local farmers market. Ingredients like onions can be used in this Baked Fish recipe while a batch of locally sourced potatoes is the perfect foundation for a Fingerling Potato Salad.
From farm to glass
Many may be surprised to learn that milk is one of the original farm-to-table foods, typically arriving on grocery shelves in just two days (or 48 hours) from many family-owned and operated dairy farms. For a trendy twist on the farm-fresh beverage kids already love, try this DIY flavored milk recipe as a tasty start to the morning. To learn about milk's journey from farm to glass, visit MilkLife.com.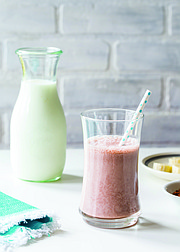 Chocolate banana milk
Servings: 1
8 ounces fat free milk
1/2 large banana
1 teaspoon unsweetened cocoa powder
Place 8 ounces milk, large banana and unsweetened cocoa powder in a blender and blend until just smooth. Enjoy!
Nutritional information per serving: 140 calories; 0 g fat; 0 g saturated fat; 5 mg cholesterol; 9 g protein; 29 g carbohydrates; 2 g fiber; 105 mg sodium; 306 mg calcium (30% of daily value).