Simply savory meals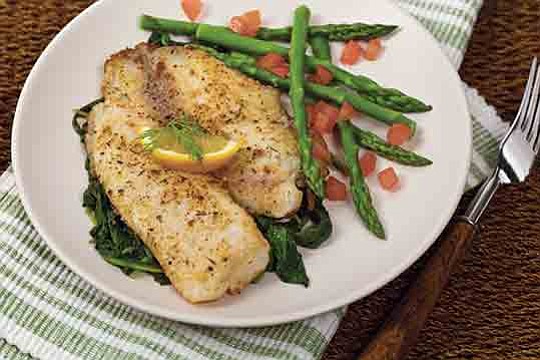 Farm-fresh meals are what many families desire. Straight from the farm to your table is one of the best ways you can ensure you're delivering a nutritious and delicious meal to family or friends.
Wholesome meals can bring everyone together around the dinner table. Even the little ones can enjoy flaky, baked fish, a nutritious potato-based side dish and a trendy-twist on a farm-fresh beverage with these fun, flavorful recipes.
Find more farm-fresh recipes at Culinary.net.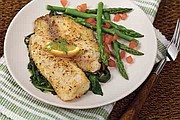 Delightfully baked fish
When it comes to baking fish, a flaky and fresh surface can make for a great combination. For a classic meal with a seasoned flare, try this delicious baked fish with lemon pepper seasoning and onions. Find more traditional, tasty recipes at USDA.gov.
Baked Fish
Recipe courtesy of the United States Department of Agriculture
Servings: 4
Nonstick cooking spray
1 pound fish fillets (whitefish, trout or tilapia)
1 onion, sliced
1/4 teaspoon salt
1/4 teaspoon black pepper
2 teaspoons vegetable oil
1/4 teaspoon lemon pepper seasoning (optional)
Heat oven to 350° F.
Place 12-inch piece of foil on counter. Coat foil with nonstick cooking spray. Place fillets in middle of foil. If fillets have skin, place skin-side down. 
Spread sliced onions, salt, pepper and oil on top of fillets. Add lemon pepper seasoning, if desired. Fold foil over fish.
Place foil pouch on baking sheet and place in oven. Bake fish 15-20 minutes until fish reaches a minimum internal temperature of 145° F on a food thermometer and is flaky when tested with fork.
Divide into four portions and serve.
A sensationally simple side dish
When you're looking for a delicious and nutritious side dish to complement any meal, look no further than this Fingerling Potato Salad. Made with nutrient-rich Wisconsin Potatoes and topped with a lemon dressing, this simple potato side packs plenty of flavor. Find more potato recipes at eatwisconsinpotatoes.com.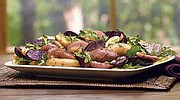 Fingerling potato salad
Prep Time: 15 minutes
Cook Time: 15 minutes
Servings: 6
1 1/2 pounds mixed Wisconsin fingerling potatoes
2 large lemons, divided
2 cups water
2 tablespoons coarse kosher salt
3 tablespoons white balsamic vinegar
3 tablespoons extra-virgin olive oil
1 1/2 teaspoons whole cumin seeds
3/4 teaspoon whole coriander seeds
pepper, to taste
4 green onions, thinly sliced
1/3 cup chopped fresh dill
salt, to taste
2 cups baby arugula
In large pot of boiling, salted water, cook potatoes until just tender when pierced with fork, about 15 minutes. Drain and cool slightly.
Slice one lemon into 1/8-inch-thick rounds. In small saucepan, combine sliced lemon, water and kosher salt; bring to boil. Reduce heat and simmer until lemon slices are tender, about 10 minutes. Drain lemons then coarsely chop.
Cut remaining lemon in half and squeeze out 2 tablespoons juice. In small bowl, mix chopped lemons, lemon juice, white balsamic vinegar and oil. Coarsely crush cumin and coriander seeds using mortar and pestle. Mix seeds into lemon dressing. Season, to taste, with pepper.
Cut lukewarm potatoes in half lengthwise. Place in large, shallow bowl. Mix in green onions and dill. Pour lemon dressing over and toss to coat. Season, to taste, with salt and pepper. Add arugula and toss gently. Serve lukewarm or at room temperature.