Susan Burton highlights the path out of modern slavery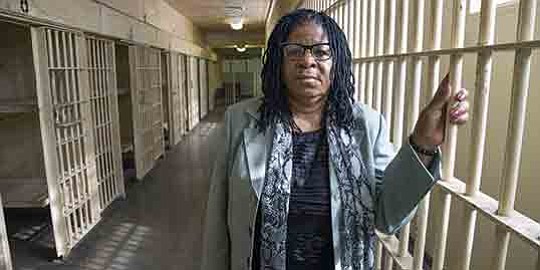 Once the festival is over, Burton will celebrate another important milestone in her ministry: the 20th anniversary of Oct. 4, 1997, her date of sobriety. With this momentous high point in sight, she remains relentless in her resolve to "be courageous and not follow the status quo."
This determination is essential to pushing forward against a system, in her view, that is steadfast in its persecution of the downtrodden regardless of which political party is in power at any given moment.
"Every administration, including the current one, has been tough on poor people," she declares.
The power structure in place ensures that "White privilege extends to the top," even in the aftermath of the presidency of the first Black male chief Executive."
"(Barack) Obama's Blackness strapped (inhibited) him," she says, regardless of what good intentions he may have had in setting or reforming policies.
Burton's own struggle against an apparatus that failed and maltreated her is chronicled in "Becoming Ms. Burton" (available at Amazon.com, or at Eso Won Books in Leimert Park), which gives insight on her remarkable fortitude in the face of adversity.
"I've already been through the fire, and there's not too much more that can be done to me."
For more information, visit www.justiceontrialfilmfestival.net,or call (323) 563-3575.