Former President Obama issues statement on DACA rollback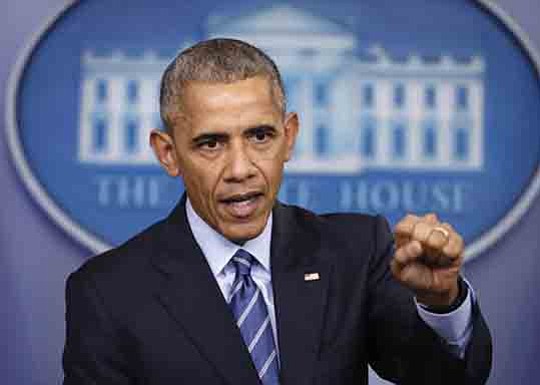 "They are that pitcher on our kid's softball team, that first responder who helps out his community after a disaster, that cadet in ROTC who wants nothing more than to wear the uniform of the country that gave him a chance. Kicking them out won't lower the unemployment rate, or lighten anyone's taxes, or raise anybody's wages.
"It is precisely because this action is contrary to our spirit, and to common sense, that business leaders, faith leaders, economists, and Americans of all political stripes called on the administration not to do what it did. And now that the White House has shifted its responsibility for these young people to Congress, it's up to members of Congress to protect these young people and our future. I'm heartened by those who've suggested that they should. And I join my voice with the majority of Americans who hope they step up and do it with a sense of moral urgency that matches the urgency these young people feel.
"Ultimately, this is about basic decency. This is about whether we are a people who kick hopeful young strivers out of America, or whether we treat them the way we'd want our own kids to be treated. It's about who we are as a people—and who we want to be.
"What makes us American is not a question of what we look like, or where our names come from, or the way we pray. What makes us American is our fidelity to a set of ideals—that all of us are created equal; that all of us deserve the chance to make of our lives what we will; that all of us share an obligation to stand up, speak out, and secure our most cherished values for the next generation. That's how America has traveled this far. That's how, if we keep at it, we will ultimately reach that more perfect union."