A nation divided: Events across America plagued with violence
By R.C. Maxwell | OW Contributor | 9/1/2017, midnight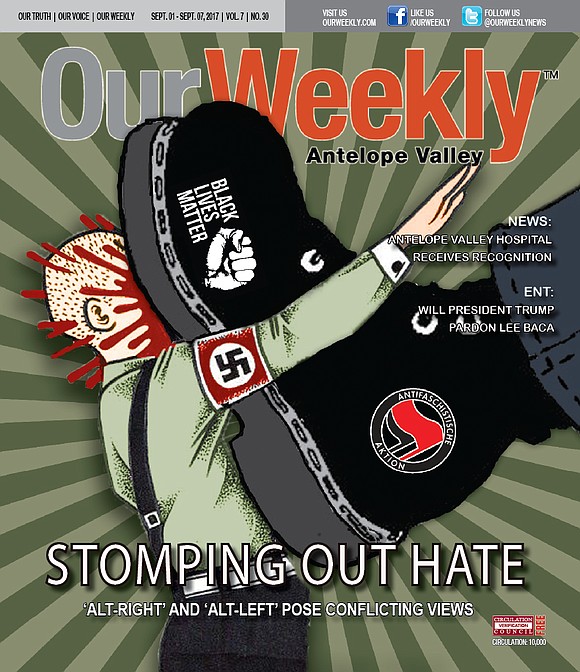 Sanders had a self-professed socialist platform and tabled race-based concerns with the hiring of Symone Sanders as press secretary. Candidate Sanders was popular because he focused on resolving every concern raised by the progressive left.
Sanders, having such a loyal base, would be a problem for eventual Democratic nominee Hillary Clinton. Emails showing the Democratic Party swayed the primary in Clinton's favor didn't sit well with Sanders' most loyal supporters, and the result was harsh for Clinton as many left wingers stayed home on election night in key states.
Despite their disdain for Clinton, the resulting election of Trump didn't sit well with progressives. Following Trump's inauguration, hundreds of thousands of women and male allies of feminism took to the streets to protest the new Trump administration and rallied against what many characterized as misogynistic behavior towards women.
Inciting riotous behavior
Last week, the Department of Justice requested information from the website disruptj20.com. The DOJ submitted evidence to the court outlining how it was used for inciting unlawful riotous behavior. The site's server, DreamHost, fought to keep the information private but Judge Robert Morin of a D.C. federal court ordered they must comply with the DOJ's data request.
Resistance to the Trump agenda became a rapidly universalized priority for progressives in the aftermath of his victory.
The divisive nature of the political climate has not been limited to just political events. College campuses have again become hot spots for political turmoil.
Students at UC Berkeley caused a riot when controversial blogger and commentator Milo Yiannopoulos was scheduled to speak on campus in February. Cancellation of his appearance angered conservatives. President Trump himself weighed in tweeting, "If U.C. Berkeley does not allow free speech and practices violence on innocent people with a different point of view—NO FEDERAL FUNDS?"
Not everyone thought the protests in Berkeley against Yiannopoulos in February was an intrusion of free speech, but some called it a virtuous display of standing up to hatred. Yiannopoulos is considered controversial because of his alt-right affiliations and commentary he's made about Muslims, feminists, and Black Lives Matter advocates.
Although the term "alt-right" once drew positive reactions among conservative circles, many people have distanced themselves from affiliation with the term that gained popularity when former White House advisor Steve Bannon declared it was the base of Trump's movement in 2016. When people think of the alt-right, they may associate the term with the beliefs of White nationalist Richard Spencer or the image of hundreds of men carrying tiki torches to preserve confederate monuments in Charlottesville.
Mike Cernovich, author of "Gorilla Mindset" and a popular alt-right media figure known for breaking major political developments such as the firing of Reince Priebus and tensions within the National Security Council, took strong stances to urge new conservatives to distance themselves from people like Spencer who touted anti-Semitic hate speech and notions of racial superiority among Whites. He's urges conservatives to start using terms like "alt-lite" or "new right" to refer to conservatives energized by Trump's movement.