Cheerleaders punished for anthem protest?
Georgia
Carol Ozemhoya | OW Contributor | 10/30/2017, 3:27 p.m.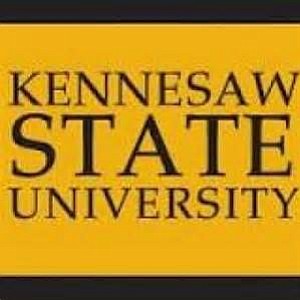 A national civil rights group says it has "grave concerns" about actions taken by a Georgia university after five Black cheerleaders knelt during the national anthem at a football game. The Kennesaw State University cheerleaders were told they'd be kept off the field in a stadium tunnel at future pregame activities after protesting racial injustice during the anthem Sept. 30. Four of the cheerleaders then knelt in the tunnel behind the stands at the school's homecoming game. In a letter to the state's board of regents, the Lawyers' Committee for Civil Rights Under Law said that moving the cheerleaders off the field during the anthem is "an act of retaliation." The letter said: "Denying the cheerleading squad the opportunity to be present during our national anthem is not an act of patriotism; it is an act of retaliation. The public reports indicate that KSU and other public officials violated these students' First Amendment rights by retaliating against their peaceful protest based on the students' viewpoints." University officials have said that moving the cheerleaders off the field before kickoff was one of several changes designed to enhance the game day atmosphere. "In hindsight, I regret how the events over the past two weeks have unfolded and admit that the circumstances could have been handled better," Kennesaw State President Sam Olens said in a statement last week. "I believe that a university should be a marketplace of ideas, encouraging free expression and open dialogue." The letter of concern was also signed by the local chapter president of the Southern Christian Leadership Conference.