Las Vegas gunman kills 58, wounds more than 500 people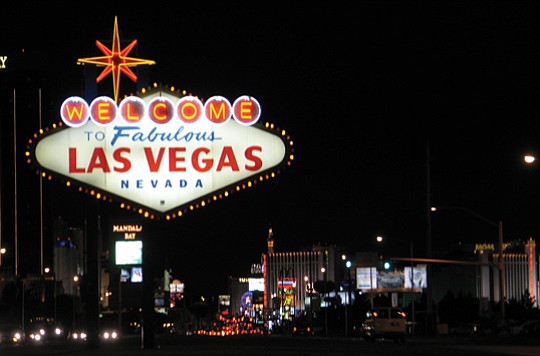 At least two Los Angeles County Sheriff's Department employees, two Los Angeles Fire Department firefighters and a Los Angeles police officer were wounded when a gunman last night unleashed hails of bullets on fans watching the Route 91 Harvest Country Music Festival on the Las Vegas Strip.
At press time, 58 persons were reported dead and more than 500 injured by a lone gunman shooting from the 32nd floor of the Mandalay Bay Resort and Casino before he reportedly committed suicide, according to authorities in Las Vegas. He was identified as Nevada resident Stephen Paddock, 64. Police were seeking a companion of the alleged gunman named Marilou Danley, an Asian woman who's 4 feet 11. Authorities have since spoken with Danley, who was found outside the country, and do not believe she was involved in the shooting. One L.A. County sheriff's employee is in critical condition this morning and a second is displaying stable vital signs, as is an LAPD officer, according to Southland authorities.
"It was an act of pure evil," President Donald Trump said this morning at the White House. He thanked the first responders and police for reacting so quickly, crediting them with saving many lives. He offered comfort to families of victims and has ordered the nation's flags be flown at half-staff in honor of the slain and injured persons.
"We are here for you and we are praying for you," he said. The president and first lady plan to visit Las Vegas on Wednesday. Trump said the Department of Homeland Security and the FBI are working closely with Las Vegas authorities and will assist in the investigation.
Sen. Kamala Harris (D-Calif.) released a statement this morning:
"This kind of tragedy has become too routine in America. As a nation, we are weary. We've lost far too many of our classmates, friends, family members and children to gun violence. That is why we pray for a full recovery for those wounded, and are grateful to the brave first responders for their heroic actions on the scene."
A Los Angeles Police Department officer assigned to the Foothill Division is hospitalized after she was shot in the leg in the mass-shooting, said Officer Rosario Herrera of the LAPD's Media Relations Section, adding that the officer was the only LAPD officer wounded in the massacre.
At least seven off-duty LAFD employees were at the concert, and at least two of them were wounded, said LAFD Chief Ralph Terrazas.
"Thankfully, their wounds do not appear to be life-threatening,'' Terrazas said in a statement. "Our thoughts and prayers are with them and their families and all of the people affected by this horrific and senseless tragedy."
With initial reports of multiple shooters in numerous locations in Las Vegas, Sheriff Jim McDonnell activated the Department Operations Center shortly after the shooting was reported and readied a response team that included SWAT teams and a bomb squad, the Sheriff's Information Bureau reported.
Additionally, a Super Puma helicopter was prepared for deployment but was stood down after the Las Vegas Metro SWAT team determined that a single shooter was involved.