Pay day lenders charge much more in Black community
Charlene Crowell Center for Responsible Lending | 11/29/2017, midnight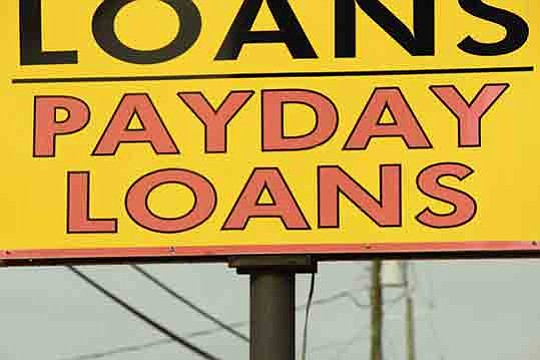 It is noteworthy that in Missouri, the average payday loan interest rate is 443 percent.
For civil rights advocates, the committee vote was disturbing.
"The potential costs and damage to consumers is significant, especially for borrowers of color, as research shows that payday lenders disproportionately target communities of color and trap consumers in unsustainable cycles of borrowing and reborrowing high-cost loans," said Vanita Gupta, the president and CEO of The Leadership Conference on Civil and Human Rights. "Under these arrangements, banks effectively 'rent' their federal charter powers to non-banks lenders, in exchange for a fee associated with each loan."
Hilary O. Shelton, the director of the NAACP's Washington bureau and the senior vice president for policy and advocacy said that the swarm of payday lenders in our communities is blocking access to responsible credit and lending options; companies that are offering those options, can't compete with the deep pockets and market penetration of the payday lenders, Shelton added.
"Responsible banking policy would be acting to end these high-cost loans, not make them more common," said Shelton.
The concerns of civil rights leaders are also shared by a nationwide coalition of 152 national and state organizations who together advised all of Congress of their collective opposition. Coalition members include church conferences and affiliates, consumer groups, housing, labor, legal advocates and others. Approximately 20 state attorneys general are also on record opposing the bill's provision.
"This bill represents the efforts of high-cost lenders to circumvent the most effective protection against predatory loans—state interest rate caps," said Scott Estrada, the director of Federal Advocacy with the Center for Responsible Lending. "Rather than making it easier for predatory lenders to exploit financially distressed individuals, Congress should be establishing a federal rate cap of 36 percent that protects all Americans, just as it did in 2006 for members of the military at the urging of the Department of Defense."
Charlene Crowell is the communications deputy director with the Center for Responsible Lending. She can be reached at Charlene.Crowell@responsiblelending.org. Follow the Center on Twitter @crlonline.