Healthcare coalition tours nation; will visit Los Angeles on Dec. 14
Merdies Hayes Editor In Chief | 11/21/2017, midnight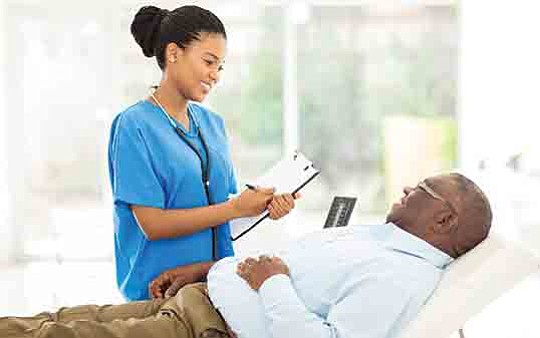 The Demand Access tour is just one component of the coalition's more comprehensive "Access Denied" initiative. The initiative is designed to increase awareness about the importance of preserving the benefits, coverage, and reach currently provided by the Affordable Care Act on the future of the AIDS response in Black America; to increase the capacity of Black America to engage and influence current and future federal, state, and local discussions and decisions about healthcare; and to facilitate the mobilization of Black communities in response to attempts to repeal and replace the ACA.
In September, the coalition released the "State of Healthcare in Black America" report that included a primer for Black communities on the ACA, with the aim of closing knowledge gaps and dispelling myths and misunderstandings about the program. To download a copy of the report, go to www.BlackAIDS.org. 
The seventeen (17) city Demand Access tour began on Friday, November 10 in Melbourne, Florida. In the first week of the tour, the Coalition held community forums and town hall meetings in Orlando, Ft. Lauderdale and Birmingham, Alabama. The remaining 13 tour dates are:
• Nov. 27 – Houston, Texas
• Nov. 29 – Baton Rouge, La.
• Dec. 1 – Washington, D.C.
• Dec. 2 – Richmond, Va.
• Dec. 4 – Baltimore, Md.
• Dec. 5 – Chicago, Ill.
•Dec. 7 – Detroit, Mich.
• Dec. 9 – Jackson, Miss.
•Dec. 11 – Oakland, Calif.
• Dec. 14 – Los Angeles, Calif.
For more information about the Black Healthcare Access Tour or the Access Denied Initiative, contact Lestian McNeal at LestianM@BlackAIDS.org.
About the Black AIDS Institute
Founded in May of 1999, the Black AIDS Institute is the only national HIV/AIDS think tank focused exclusively on Black people. The Institute's mission is to stop the AIDS pandemic in Black communities by engaging and mobilizing Black institutions and individuals in efforts to confront HIV. The Institute interprets public and private sector HIV policies, conducts trainings, offers technical assistance, disseminates information and provides advocacy mobilization from a uniquely and unapologetically Black point of view.