Sexual harassment, abuse claims roil nation from Hollywood to Capitol Hill
Merdies Hayes Editor In Chief | 11/17/2017, 1:05 p.m.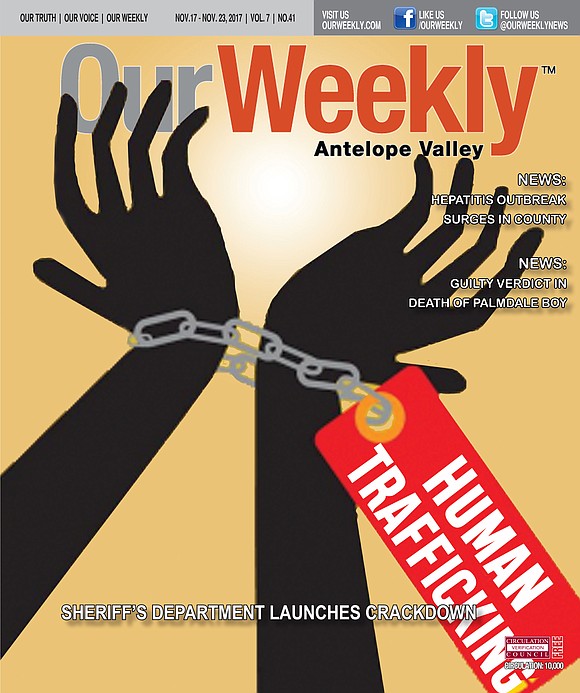 The fall of Harvey Weinstein
Many of these accusations go back decades. Others are more recent. In Weinstein's case, in the late 1980s an aspiring actress named Lisa Rose was visiting him in a hotel room when he requested she give him a message and disrobed in front of her. A few years later, Weinstein allegedly summoned actress Kate Beckinsale, then 17, to his hotel room while wearing only a bathrobe.
The incident where Weinstein's not-so-secret life was exposed was 20 years ago when actress Ashley Judd said he invited her to the Peninsula Beverly Hills hotel for what she thought would be a breakfast meeting. Instead, she was sent to his room only to find him in a bathrobe offering to give her a message. Judd said he subsequently asked if she'd like to watch him take a shower.
Weinstein, along with Spacey, have since checked themselves into an Arizona clinic, The Meadows, which specializes in treating sexual addition.
'Creep list' on Capitol Hill
On Capitol Hill, this week CNN revealed there is a so-called "creep list" consisting of lawmakers known for inappropriate behavior. The list is reportedly passed by word-of-mouth and includes male members known for everything from making sexually suggestive comments to seeking sexual encounters. The unwritten list is made up primarily of those House members who are notorious for their inappropriate behavior.
"Amongst ourselves, we know," said a former Senate aide who requested anonymity. "There is a certain code amongst us, we acknowledge among each other what occurs regularly."
Another former House aide told CNN that with so many women working on Capitol Hill, many of the men "have no self control."
Terana Burke and #Me Too
Last weekend, the original creator of the #MeToo Campaign, Terana Burke, led more than 1,000 women in a march and rally through the streets of Hollywood for survivors of sexual harassment, sexual assault and sexual abuse. A full 10 years prior to these allegations of celebrity sexual harassment, Burke was helping young Black women talk about sexual assault. She co-founded Just Be Inc where she heard reports of sexual violence and offered counseling to young survivors—specifically empathy—because she was a victim of sexual assault Burke said she started the #Me Too campaign to spread the message that women who have endured this type of treatment are not only "heard," but "understood.."
"For every Harvey Weinstein, there a hundred more men in the neighborhood who are doing the exact same thing," Burke told the crowd. "The conversation around harassment in Hollywood will broaden to include other industries if we force it to. We are more than just a hashtag. We are women with dignity and we will not be silenced."