Sexual harassment, abuse claims roil nation from Hollywood to Capitol Hill
More women confront age-old indignity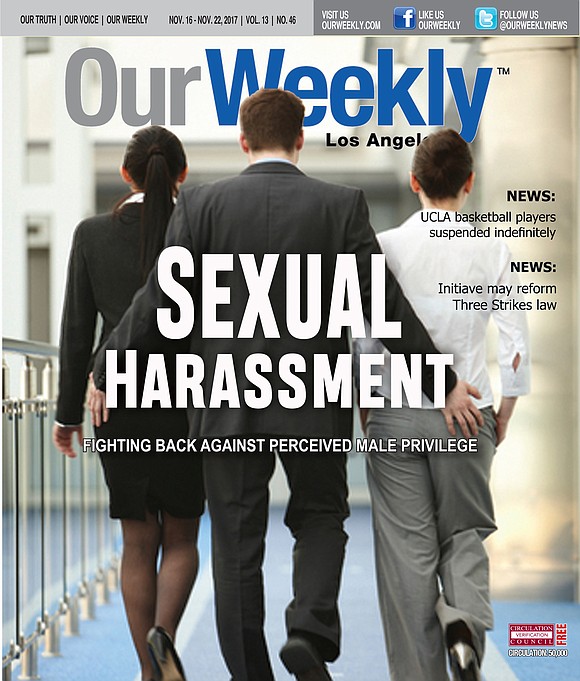 Allegations of sexual harassment on Capitol Hill include a senior Senate staff member being accused of trying to open a junior aide's wrap dress at a bar. A former congressional aide said a congressman grabbed her backside. A district worker said a House member told her to twirl in a dress for him in order to gain a promotion and/or salary increase.
The situation is so serious that the Committee on House Administration convened a meeting this week on sexual harassment in Congress. So far, about 1,500 former Capitol Hill aides have signed an open letter to House and Senate leaders to demand that Congress put in place mandatory sexual harassment training.
The fall of Harvey Weinstein
Many of these accusations go back decades. Others are more recent. In Weinstein's case, in the late 1980s an aspiring actress named Lisa Rose was visiting him in a hotel room when he requested she give him a message and disrobed in front of her. A few years later, Weinstein allegedly summoned actress Kate Beckinsale, then 17, to his hotel room while wearing only a bathrobe. After the string of accusations were leveled against Weinstein, Beckensale said, "A few years later he asked me if he had tried anything with me in that first meeting. I realized he couldn't remember if he had assaulted me or not."
Weinstein allegedly made a sexual advance toward actress Gwyneth Paltrow in 1994. After actor Brad Pitt, Paltrow's boyfriend at the time, confronted Weinstein, the producer allegedly warned her to stay quiet about the encounter. Actress Heather Graham said Weinstein offered her a movie role in 2000 on the condition that she have sex with him.
The instance where Weinstein's not-so-secret life was exposed was 20 years ago when actress Ashley Judd said he invited her to the Peninsula Beverly Hills hotel for what she thought would be a breakfast meeting. Instead, she was sent to his room only to find him in a bathrobe offering to give her a message. Judd said he subsequently asked if she'd like to watch him take a shower.
Weinstein, along with Spacey, have since checked themselves into an Arizona clinic, The Meadows, which specializes in treating sexual addition.
'Creep list' on Capitol Hill
On Capitol Hill, this week CNN revealed there is a so-called "creep list" consisting of lawmakers known for inappropriate behavior. The list is reportedly passed by word-of-mouth and includes male members known for everything from making sexually suggestive comments to seeking sexual encounters. The unwritten list is made up primarily of those House members who are notorious for their inappropriate behavior.
"Amongst ourselves, we know," said a former Senate aide who requested anonymity. "There is a certain code amongst us, we acknowledge among each other what occurs regularly."
Women working on Capitol Hill say elevators are often the place where staff and members target females. They say they have been advised to stop riding along with men if possible, CNN said. One Senate aide described Capitol Hill as "sort of old school, Wild West workplace culture that has a lot of 'work hard, play hard' ethos and without the sort of standard professionalism that you find in more traditional workplaces."