College friends revive prospect of Black banks
Hazel Trice Edney OW Contributor | 11/2/2017, 11:54 a.m.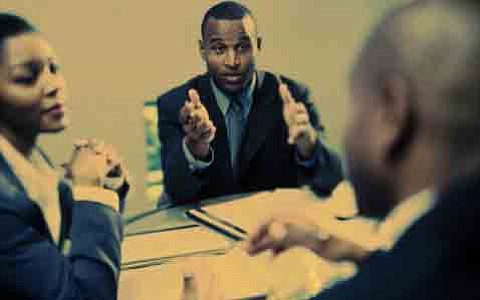 That's where the National Bankers Association comes in. NBA President Michael Grant sees such value in Engage Millennials, that he is working to connect the company with all of the NBA member banks.
"Charles and Marcus are following the cardinal rule for young entrepreneurs - find a need and fill it," said Grant. "They have identified strategies for getting millennials to support Black banks. They are committed to the success of these banks because they want the banks to reach more consumers so that African-Americans can become more economically self-sufficient."
It's been several years since Hands and Howard graduated from the University of North Carolina at Chapel Hill. Hands, originally from Wilmington, N.C., has since graduated from law school and now practices real estate and business law. Howard, from St. Louis, is now studying for a doctorate in educational policy and human development with a research focus in STEM education and the preparedness of teachers in low income, predominately African-American communities.
Despite their career paths, they exude yet another cardinal rule for entrepreneurs - passion about their product. They agree that their enthusiasm will be key to getting their messages across to their friends and contemporaries.
"The attitude of millennials about Black banks is they don't know about them," says Howard. "And so, one of the things that we want to do is make it known to the public that there are Black banks and they do have a social justice theme because a lot of these Black banks give right back into the community. And we want them to know that the bank that you currently are banking with may not be the best for your particular community. And so we're kind of saying, 'Hey you need to support an institution that cycles money back into your community.'"
The two young men say they have received positive reinforcements from friends.
"All of our friends are super excited and impressed by what we're doing," says Hands. "I think just getting a job is respected and it is looked up to if you get a good job. But what's looked up to even further is if you do your own business and do something that's unique and different in the world."
Howard adds, "Again, not many of our friends knew about Black banks and so when we started this and started working with this, a lot of our friends started putting money in Black banks because they too believed in our vision. So that's a part of what Engage Millennials is about. Our friends are sending that message to their friends and continuing to further the vision of a revitalization of economic power for the Black community."
"We also learn from them. We learn how boards are run, we've learned how CEOs of banks think and how chief marketing officers of banks think, how banks run, how banks make money," says Howard. "And what they get in return is marketing strategies and technological solutions from millennials."