Mental illness is still an issue that causes silent suffering
Exploring the facts versus the myths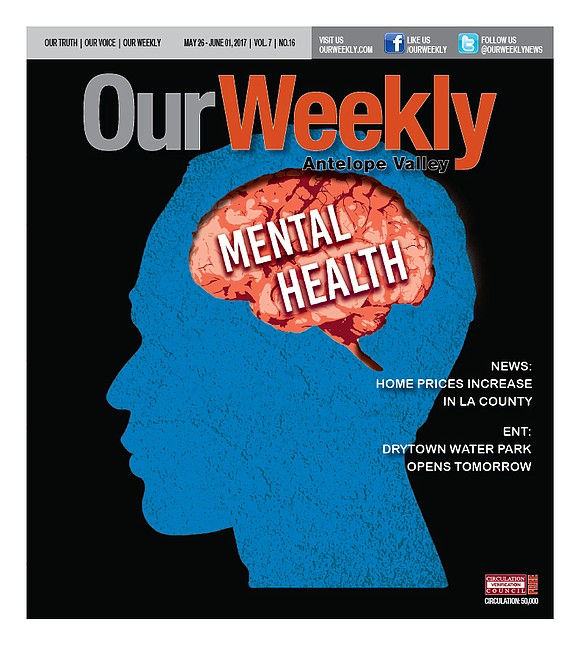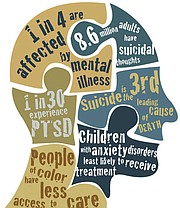 About one in five American adults—roughly 43.8 million people—will experience some form of mental illness in any given year. As Mental Health Awareness Month winds down, the statistics are startling regarding how pervasive the many aspects of mental illness can be.
The National Alliance on Mental Illness (NAMI) reports that approximately one in 25 adults (9.8 million people) will experience a serious mental illness this year that substantially interferes with one or more major life activities. About one in five youth ages 13 to 18 years are projected to experience a severe mental disorder at some point in their life. Possibly more stunning is that 16 million Americans have had at least one major depressive episode—including a suicide attempt—in the past year.
There are consequences to a lack of treatment, particularly now that health care coverage nationwide is in flux and traditional financial help for treatment such as Medicare may be drastically reduced, if the American Health Care Act is upheld by congress and signed into law. NAMI reported last year that serious mental illness costs America $193.2 billion in lost earnings each year. Mood disorders, including major depression, dysthymic disorder (sometimes called neurotic depression), and bipolar disorder, are the third most common causes for hospitalization in the United States for youth and adults aged 18 to 44 years.
One-quarter of homeless are mentally ill
Among the social statistics culled by NAMI are the estimated 26 percent of homeless adults residing in shelters who live each day with a serious mental illness. Forty-six percent of those persons have mental illness combined with any substance abuse disorder such as drug or alcohol addiction. About 20 percent of state prisoners and 21 percent of local jail prisoners have what is called a "recent history" of a mental illness condition. Seventy percent of youth in the juvenile justice system have at least one mental illness condition, with 20 percent of those young people living each day with a serious mental health illness.
The societal stigma of a mental health disorder, coupled with too few resources and increasing costs to tax payers, may explain why only 41 percent of adults in the United States with a mental health disorder received treatment services in the past year. Among adults with the most serious of these illnesses such as schizophrenia, only 62.9 percent received any type of professional help in the past year said NAMI.
People living with serious mental illness face an increased risk of having chronic medical conditions. Adults living with serious mental illness tend to die on average 25 years earlier than others, largely due to treatable medical conditions. More than one-third of students with a mental health disorder aged 14 to 21 years and older who are served by special education drop out of school, representing the highest drop-out rate of any disability group.
Suicide is usually the final resort for the mentally ill who either refuse or are unable to receive psychiatric help with their lives. It is the 10th leading cause of death in the Untied States, the third leading cause of death for persons aged 10 to 24 years, and the second leading cause of death for persons aged 15 to 24 years. More than 90 percent of children who commit suicide have a mental health condition. Also, each day an estimated 22 American veterans take their lives.