Across Black America week of May 25, 2017.
Carol Ozemhoya | OW Contributor | 5/25/2017, midnight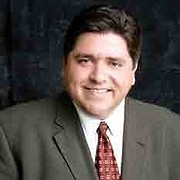 Illinois
Democratic governor candidate J.B. Pritzker is making a $1 million deposit in a Black-owned bank in Chicago, taking a page from Republican Gov. Bruce Rauner's playbook, reports the Chicago Tribune. The issue led to back-and-forth attacks from the two campaigns centered on failures of financial institutions Rauner and the Pritzker family have been involved with in their careers. Pritzker's planned deposit, like Rauner's three years ago in a South Side credit union, carries the goal of generating support from Black voters. Pritzker's campaign tried to draw a distinction between the two men's actions: the Democrat's money pledge was only announced on a Chicago radio show, while Rauner's visit to the credit union was a major campaign event. Appearing on WVON 1690-AM last week, Pritzker was asked by a caller named "Bob" if he could do what Rauner did and "make a commitment to put $1 million of the money in a Black bank so we can have loans and hire people?" Pritzker, a billionaire investor and entrepreneur, responded: "As a matter of fact I have made a commitment to do that, and we met with a number of African-American faith leaders who were very encouraging about that and felt like that's a very important way for us to create employment in the African-American community, so that's something I've already done." The money is going to Illinois Service Federal Savings in Bronzeville, the Pritzker campaign confirmed May 19. When Rauner campaigned in July 2014 for the governor's office, the wealthy former equity investor attended a South Side meeting of the group Black Wall Street Chicago, where he pledged to deposit $1 million in a Black-owned institution. Later, Rauner showed up at the South Side Community Federal Credit Union at 54th and Wentworth avenues, scaling back his deposit to $800,000 and giving another $200,000 as a grant. That was because the credit union couldn't generate enough revenue to pay Rauner the interest due on a $1 million deposit.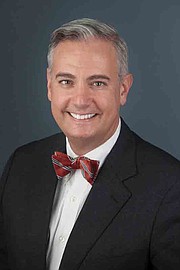 Kentucky
First the student government at Western Kentucky University (WKU) demanded that Black students be given free tuition to make up for historical wrongs such as slavery and segregation. Now the faculty government at the academic institution are implicitly supporting that demand by insisting the university create a fund to pay education expenses for Black students and other "underrepresented groups," the Daily Caller reports. The student government resolution insisted that reparations for historical racism be provided "in the form of full and free access for all Black people." Last week, the facility decided to "stand in solidarity" with the students and back the resolution. According to the Bowling Green Daily News, 30 faculty members voted in favor of the resolution, three against and three abstained—apparently following "30 minutes of contentious debate."
Following the original student government resolution and a wave of national media coverage that featured on-air interviews with students pushing for the free tuition, outgoing WKU president Gary Ransdell decided to intervene in the controversy, indicating that the university would not be adopting the students' demands but would direct resources, energy and effort toward those methods that are responsible, practical and proven to achieve student success, with a particular focus on underrepresented minorities, low-income and first generation college students." The faculty now wants new president Timothy Caboni to commit to that policy by funding the educational of Black students and others deemed worthy of subsidized or free education. The faculty members also say Caboni needs to address "the legacy of discrimination in Kentucky and in America that created ongoing wealth disparities that negatively impact or campus community."