Across Black America week of May 25, 2017.
Carol Ozemhoya | OW Contributor | 5/25/2017, midnight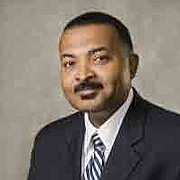 Alabama
A Black judge has refused to recuse himself from a case over a White police officer's shooting of a Black man, accusing his defense lawyers of wrongly injecting race into the case, reports the Independent. Montgomery County Circuit Judge Greg Griffin ruled after a contentious hearing in which the defense for police officer Aaron Cody Smith argued the judge should give up the case because of a Facebook post the judge made before he was assigned the trial. In the post, the judge complained about being stopped by police, because he was he was Black. Mr Griffin said he lives "in the hood" and "can't take this Black skin off." He added, "It comes with the territory." Defense attorney Roianne Conner argued she wasn't claiming that Mr Griffin was biased, only that judicial ethics rules require judges to avoid even "appearances of impropriety." Griffin didn't buy the arguments, saying: "It troubles me because y'all put race in it." Smith, 24, is charged with murdering Greg Gunn, 58, on Feb 25, 2016. Friends said Gunn was walking home from a weekly card game and was shot next door to the house he shared with his mother. The defense has said Smith stopped Gunn because he thought he was acting suspiciously, and that he fought with the officer before the shooting. The trial has not yet been scheduled.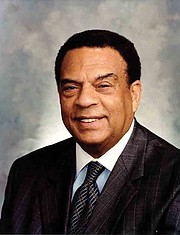 California
Former U.S. Ambassador Andrew Young was among the honorees today (May 25) at the 2017 Celestial Awards of Excellence at the Alex Theatre of Performing Arts and Entertainment in Los Angeles. The awards were created to acknowledge the accomplishments of people of note who are considered masters of their professions and that have made outstanding contributions to society. Actor Oba Babatunde hosted the awards. Young received the Civil Rights Icon Award, with Louis Gossett receiving the Celestial Lifetime Achievement Award. Other honorees include Myrlie Evers-Williams, Edwin Moses, Marla Gibbs, Solonge Warner (World Chamber of Commerce), Bob Beamon, Annie Nelson, Dr. Tywaun Tillman, Anita DeFranz, Art Evans, Dr. Williams Charles Atkins and Conrad O. Johnson.
District of Columbia
"The Carl Nelson Show" radio program and Rock Newman's Gibraltar Promotions have teamed up to present Power Talk 4, June 23-24 at Metro AME Church on M Street. The lecture series has attracted a who's who of African-American political thinkers over the years, ranging from Dr. Julius Garvey (son of Black nationalist, Marcus Garvey) to Professor Griff (of the iconic rap group Public Enemy). Dick Gregory will be honored with the Dr. Frances Cress Welsing Freedom Fighter Award at this year's event. The award is named after the late Afro-centric psychiatrist and author of "The Isis Papers," who was honored at the second annual convocation on June 20, 2015. The Power Talk lecture series launched in June 2014 with noted speakers offering presentations with overviews of issues affecting African Americans and providing specific instructions to address the problems. The goal was and is to offer solution-oriented ideas to the series participants. Ultimately, the goal of Power Talk is to transform powerful talk into powerful action that will empower those in attendance. The lineup of speakers includes: Dr. Patricia Newton, a noted sexologist; David Banner, music producer/activist; Dr. Claud Anderson, an economist; Dr. Ronoko Rashidi, a historian; Dr. Ray Winbush, research professor at Morgan State University; Tony Browder, a cultural historian; Dr. Leonard Jeffries, professor at City College of New York; Dr. Rosalind Jeffries, an art historian; Dr. James Small, a Pan-African scholar; Jefferi Lee, a television executive; and Dr. Umar Johnson, an Afro-Centric psychologist. More information at www.powertalkseries.com.