Hollywood by Choice
Cheryl Boone Isaacs: Forging a legacy of change and diversity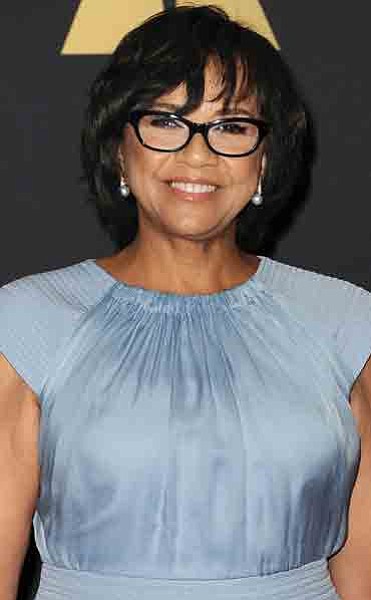 Cheryl Boone Isaacs is perhaps one of the best known Academy Board of Governors member ever in the history of that prestigious organization. She is the Academy's third female and first Black president. But she's not seeking re-election to the board.
The Hollywood Reporter (THR) laid it out for those of us who don't know the Academy process. Scott Feinberg writes, Academy board members may serve up to three consecutive three-year terms before "terming out" and having to take a year off before running again, while officers, such as the president, are chosen from and by the board for one-year terms, and are permitted no more than four consecutive terms in any one office. The ballot consist of no more than four candidates from each of the organization's 17 branches, from which each branch will pick a single representative in June. (Boone Isaacs represents the public relations branch.)
Boone Isaacs just completed her second, three-year term on the board, and therefore would have been eligible to seek one more, but would not have been eligible to run for president again. Academy sources say that after a grueling four years in that office, Boone Issacs is looking forward to some time off.
Isaacs said, "It's been my greatest honor serving on the Academy's board of governors in numerous capacities for more than two decades, and it will be a privilege to provide the opportunity for new voices to have a seat at the table."
There are a number of big names willing to fill that seat. Among the 157 Academy members who have thrown their hats into the ring for this year's board race include Netflix chief Ted Sarandos; Sony Classics co-chief Michael Barker; CBS Films president Terry Press; "Get Out" producer Jason Blum; "Rush Hour" director Brett Ratner; Pixar and Disney president Ed Catmull; Martin Scorsese's longtime producer Irwin Winkler; Geena Davis; Whoopi Goldberg; and Queen Latifah.
This year's field of first-round board contenders is notable for its diversity—of race, gender and age—which has been a top priority for the Academy under CEO Dawn Hudson and Boone Isaacs. Candidates include John Ridley, the Oscar-winning screenwriter of "12 Years a Slave" and the force behind TV's acclaimed American Crime, a television crime series; 91-year-old Marcia Nasatir, the first female to serve as a vice president at a major studio; Native American actor Lou Diamond Phillips; Mandy Walker, one of the industry's rare female cinematographers; and documentarian Sharmeen Obaid-Chinoy, the only Pakistani to win multiple Oscars.

To say that Boone Isaacs' tenure made an impact would be an understatement.
After the lack of diversity at the Oscars in past years, Boone Isaacs was very vocal about making changes to the awards show. She addressed the issue directly at the 2017 Oscars. She said the global community in film is "One that is becoming more inclusive and diverse with each passing day" and "tonight is proof that art has no borders, no single language and does not belong to a single faith. The power of art is that it transcends all these things."