Young, Black Filmmakers Gather To Showcase Their Wares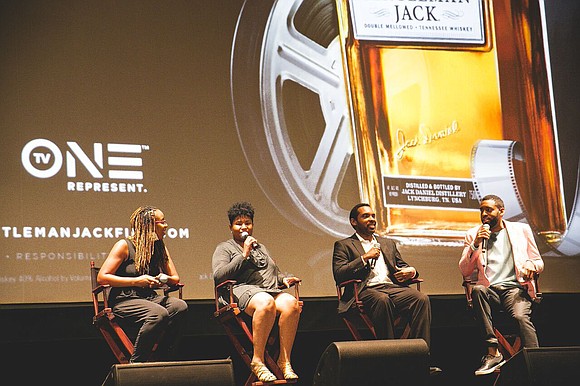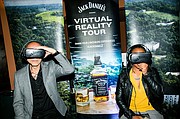 The movie industry still has a long way to go toward achieving its goal of providing equal opportunity to minorities. Instead of waiting for these doors to finally swing open, many African American filmmakers have decided to create their own projects and tell their own stories.

To help get the ball rolling, Jack Daniel's launched "Real To Reel," a nationwide competition for aspiring directors to submit their best work and potentially win a cash prize from the brand's newest alcoholic beverage line "Gentleman Jack".
Thousands of submissions were reviewed, but only four made the final cut, and they were recently showcased at The Wiltern Theater in Los Angeles. The event was part of a seven-city screening tour, and attendees were given the opportunity to vote for their favorite film via text message.
Votes will be compiled throughout the tour to determine which filmmaker will be awarded the $4,000 grand prize from Gentleman Jack.
Before the screening began, dozens of people gathered in the lobby to mingle, network and imbibe complementary shots of whiskey and various alcoholic beverages. The crowd eventually migrated to a spacious auditorium where the short films were shown.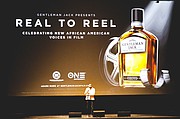 Anthony Rose served as the evening's host, and his film, "Behold A Lady," was chosen to be featured during the screening.
"I wanted to provide viewers with a lighthearted look at romance and relationships in modern black culture," he explained during an interview. "We always see our sisters being torn down by the media. As a black man, I wanted to create a project that promoted black love and positivity. I wanted to remind our women that we still care."
He continued, "I'm encouraged by all the support we're getting from everyone who came [to the screening] tonight. The film industry is difficult to penetrate. This competition has given filmmakers like me a chance to get our foot in the door and gain valuable exposure along the way."

A big hit among viewers that evening was the screening of director Angela McCrae's short film, "Where is Beauty."

"It [the movie] follows a day in the life of a young woman who's overcoming the pressures of beauty in social media," McCrae explained. "She's on a path of self discovery.
"There's a lack of authenticity when it comes to the beauty industry. We wanted to depict young women in a way that's natural and unique."
McCrae hopes the film will deliver an empowering message to women in a world that's consumed by exaggerated depictions of beauty.

"Define beauty for yourself," she urged. "Be confident in your own skin. If you feel the need to change the way you look, do it because it's authentically who you want to be."
During a panel discussion after the screening, director Terrisha Kearse revealed the inspiration behind her short film, "The Mia Countdown," which delivers a powerful take on the dangers of social media.

"It [the film] is based on a girl who is live-streaming [broadcasting] her suicide," she explained. "I have read so many stories about people using Facebook as a platform to express their emotions. The outcome can be deadly."