Hollywood by Choice
Is Black programming here to stay?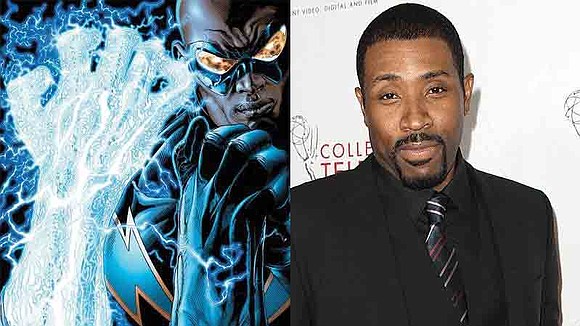 There was a time in America that no one cared about what Black people watched on TV. Television viewership has always been about revenue, but for years Black viewership simply didn't matter, it was more an after-thought and television programming reflected it. Money is money, but the bean counters apparently didn't take us seriously until Fox's break out series "Empire" opened their eyes.

Today Black TV viewership matters to the point that, where and how we spend our dollars really becomes important. Not only do we spend our money freely, we have a history of being loyal consumers for certain products. As a result, programming specifically targeting Blacks is at an all-time high, and Black actors, and those behind the camera are working more so than ever before.
Networks are taking a closer look at Black programming, and networks specifically targeting Blacks; BET, TV One, and OWN, are stepping up their game in attempt to draw viewers away from the networks in order to get their share of advertising dollars, to follow is a sampling of the changes being made by the big 3.
TV One boldly announced in February 2016 a new brand promise to REPRESENT the best of Black culture and entertainment - past, present and future. From quality programming in all genres, be it comedies, true crime series, original program and movies. From original movies, and reality shows, to the much beloved "Unsung" TV One is making great strides with superior programming like "Media."
BET is also coming up with a whole new roster of programming to garner the Black audience and the revenue that comes with us. BET has a whole slate of late-night programming coming later in 2017. For instance, a variety show fronted by 50 Cent, a game show hosted by Deon Cole (executive produced by Wanda Sykes) and a talk show with several rotating guys discussing the hot topics of the week. BET joins forces with Executive Producer Chris Rock to bring the African American female voice to late night news satire: "The Rundown With Robin Thede." Robin Thede, gives her hilariously unique take on the week's headlines in politics and pop culture.
Oprah Winfrey's OWN is moving at a steady pace. Just recently "The Book of John Gray" began airing on the channel. The close and personal look at young pastor and his family is at once heartwarming and hilarious. OWN is also making waves with the dramatic series "Greenleaf" with contributions from a variety of female filmmakers OWN is providing an outstanding platform for all women of color.
A recent report from Target Market News, the Black Consumer Market Authority,
shared the latest in Black cable and TV ratings for the week of April 17 - 23.
It reported that VH1's "Love and Hip Hop" pulls in a half million more Black viewers than Fox's "Empire."
Just what are the top cable and network shows targeting the Black viewing? Here's a list of the top 10 for each category:
Top 10 Cable TV Shows in Black Households: