Hollywood by Choice
Will 'Shots Fired' be Fox's next hit?
3/30/2017, midnight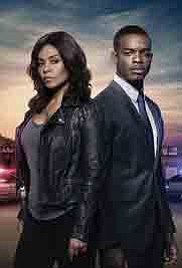 "Shots Fired" is created and written by Gina Prince-Bythewood ("Love and Basketball," "Secret Life of Bees," "Beyond the Lights,") and Reggie Rock Bythewood ("Dancing in September," "Get on the Bus") a husband and wife team who have collaborated on a number of their outstanding films and projects.
Understanding that this is a "hot-button" subject, the Bythewoods conducted extensive interviews with government and law officials and with family members whose lives were forever changed due to gun violence.
Sadly, during the time "Shots Fired" was in production, writer Theoden Janes for the Charlotte Observer wrote that the heavy subject matter they were dealing with as actors and filmmakers was made heavier by events in 2015: On July 5: The shooting death of Alton Sterling, a Black man, by two White police officers in Baton Rouge, La. July 6: the shooting death of Philando Castile, a Black man, by a Hispanic officer in Minneapolis; and July 7: the shooting deaths of five Dallas police officers in ambush attacks.

When asked by reporters, "if filmmakers have some kind of responsibility to shed light on what's happening in America, Gina Prince-Bythewood said, "I can't speak for all filmmakers. I know for me personally, and for Reggie, I went through all my stages of grief, and now I'm ready to fight. And the way that we can fight is through our art. We have to fight as artists, but we're excited about "Shots Fired" and the conversation that it sparks.
"Shots Fired" airs Wednesdays at 8 p.m. on Fox. For everything you want to know about "Shots Fired" go to http://www.fox.com/shots-fired.