Proposed cutbacks in medical insurance result in uncertainty for county and state
GOP unveils American Health Care Act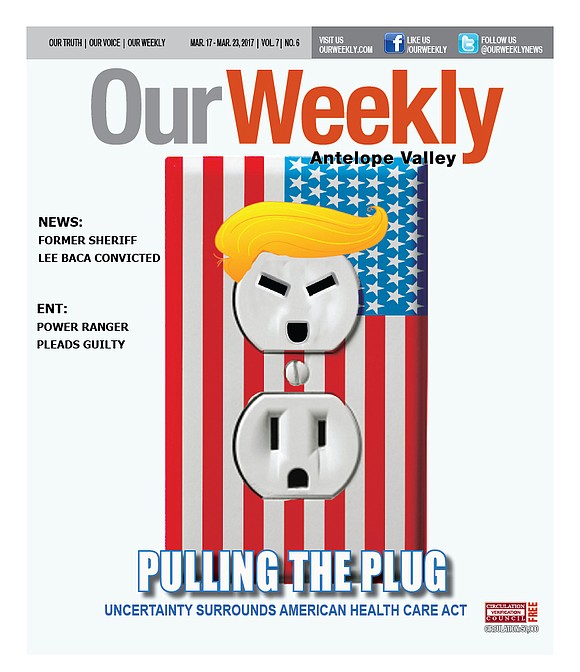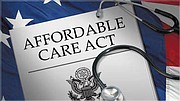 The rancorous debate and political standoff on Capitol Hill over the proposed American Health Care Act (AHCA) has the public, physicians and providers wondering what will happen to healthcare funding. Medicaid allocations to states is expected to be sharply curtailed next year. For California, it's called Medi-Cal and depending who you ask, 1.2 million residents of Los Angeles County and another 13 million people nationwide—may no longer have access to a primary care physician just at a time when America's overall health is at substandard levels.
This week, the Congressional Budget Office (CBO) released its report outlining the possible fallout of the new GOP plan which would replace the Affordable Care Act (ACA). They looked at coverage totals, the federal deficit and the cost of premiums in the individual market and determined that 14 million Americans will lose their coverage next year and, as the changes to Medicaid slowly go into effect, this figure will increase to 24 million persons by 2026. The CBO report revealed that the mass reductions in health insurance coverage over the next nine years would stem from changes in Medicaid enrollment; some states that would have expanded coverage probably won't do so as per-enrollee spending in Medicaid would be capped. Premiums are expected to rise significantly for the next two years, the report indicated, before leveling off and eventually showing a decline because of lower enrollment in Medicaid. Older Americans (62 years and older) may expect to pay more for premiums (anywhere from 15 to 20 percent higher than current law), while those for younger persons (35 years and under) would be reduced.
Dire numbers from CBO
For the past two weeks, the White House and proponents of the new AHCA have cast doubts on the CBO "score" as a way to fully understand the potential impact of the new healthcare law on the federal budget and America's healthcare system. Persons getting coverage from the individual market (those who do not have policies provided by an employer or government program) can expect their premiums to remain stable—provided the AHCA is upheld by the Senate and signed into law by President Donald Trump. The CBO also said the market under the current ACA plan remains stable and has witnessed a steady increase in enrollees over the past three years.
Because Medi-Cal operates with matching funding from Medicaid, a sharp reduction in federal funds could have a detrimental effect on community clinics. Los Angeles County operates 350 of these clinics, most of which cater to low-income residents who don't have private insurance. Many of the clients fall within the category of "working poor" whose employers do not provide medical insurance. Prior to Covered California, the statewide Medicaid expansion, the only recourse was to go to an emergency room to monitor their health (or in case of an accident or serious illness to seek emergency care), and now that federal funds will be drastically cut to states, these centers may be forced to turn away patients back to the old emergency-room scenario which for the past four years have witnessed a welcome decline in non-critical patients, thereby freeing up doctors for more serious cases upstairs.