Flipping the script
Black craftswomen establish new Hollywood archetype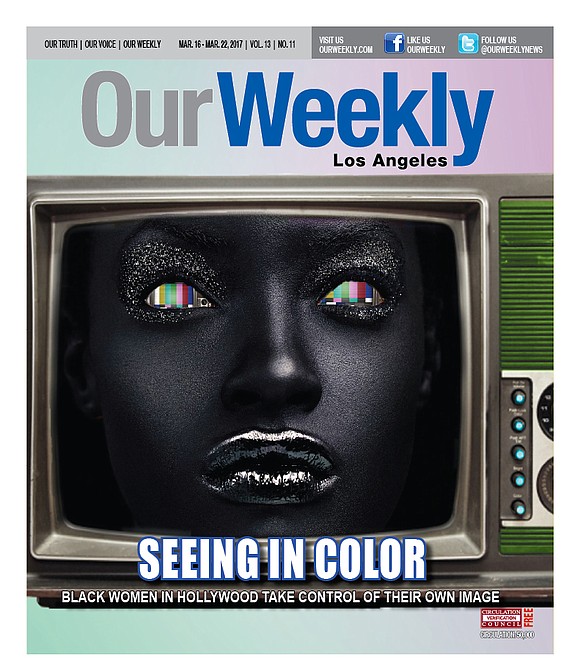 "These types of roles are tailor made for everyone but us," Micheaux lamented, adding that on the rare occasion a project is created to feature a Black actress, it's usually a biopic or connected to a moment in history, as opposed to being an original idea.

"'Hidden Figures' was directed by a White guy. I love the movie. But we have to be the authors of these stories and that is just (now) starting to happen. We just have to keep up the good fight. I have to tell these stories. There are too many Black and Brown girls whose stories aren't being told."
In recent years, go-getters like Shonda Rhimes, Ava Duvernay and other young, enterprising female creators have taken the initiative to promote and finance their own endeavors instead of waiting for these opportunities to fall from the sky.
Operating independently may have been perceived as a pipe dream in the past, but now, with the advent of social media and various movie streaming outlets like Netflix, Hulu and YouTube, aspiring writers and directors aren't at the mercy of major corporations to disseminate their work. Moreover, many viewers, particularly those below age 30, are opting to stay home and stream content on their smart phones as opposed to paying the customary $13 admission charge to see a 90-minute film.
Streaming video services, mainly Netflix, have been undermining broadcast television and cable channels for years—but movie theaters may be coming under the gun as well. Movie attendance dropped by a surprisingly sharp 5.1 percent in 2016 according to new data, reports BGR.com, the website Boy Genius Report. More importantly, viewers aged 14-24 account for a stunning 15 percent drop-off in movie-going. These numbers have caused analysts to believe that young people are simply drifting away from old entertainment consumption patterns, seduced by video streaming on a variety of platforms. This tectonic shift has opened the door for independent filmmakers and writers to connect with a wide-ranging, international audience without having to lobby for the support of major production companies.
A tectonic shift
"If you don't like what's being put out there [in film and televsion], don't whine about it, produce and market your own material," says actress and aspiring filmmaker Saadiqa Muhammad. "There's no excuse. We have too many options now to work independently. And quite honestly, as Black women, we have always been able to survive and succeed on our own."

In 2014, Muhammad's YouTube series "Moms," which is based on her varied experiences as a single parent, earned "Best Comedy" at the San Diego Black Film Fesitival. She explained that one of her personal challenges is providing for her teenage son while also carrying the financial load of her independent projects.
"I've had to ask myself, 'do I pay for headshots or my son's braces," she admitted. "I've had to come out of pocket for everything I've done so far. It's been tough, but I don't want my work to be diluted by anyone. I like being in control of my own destiny."