Flipping the script
Black craftswomen establish new Hollywood archetype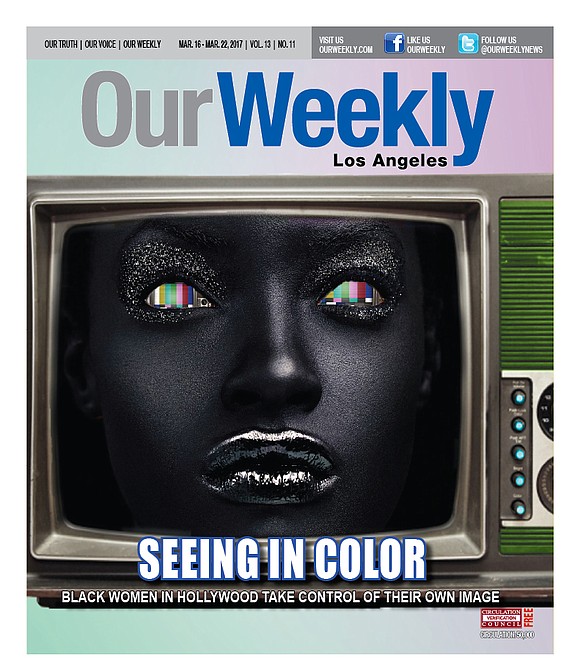 "You may write me down in history with your bitter, twisted lies, you may tread me in the very dirt, but still, like dust, I'll rise."
—Maya Angelou
The unsavory depictions of Black women that Hollywood has forcefully imposed on the viewing public for nearly a century are slowly but surely being phased out of the marketplace. Due to the efforts of trailblazing African American female producers, writers, and filmmakers, the world is finally being introduced to imagery that accurately reflects the numerous complexities of this demographic.
"I think we're just finding our groove and coming into our own," says actress and director Nicki Micheaux (not related to legendary filmmaker Oscar Micheaux). "If Black women are not being able to tell their own stories from their own eyes, then you won't get a chance to see the dynamics of what a Black woman is or can be. We're just breaking through."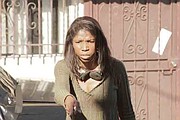 Numerous TV, film roles
Micheaux began her career appearing in supporting film roles and playing guest starring parts on television shows including "ER," "Any Day Now," "City of Angels," and "Soul Food." She also received two NAACP award nominations for her role as Jennifer 'Jenn' Sutton in the ABC Family drama series "Lincoln Heights" (2007-2009). These days, she's allocating her time and resources to create projects that will provide Black women with opportunities to undertake lead roles in sci-fi and action films, two genres that have historically been reserved for White performers.
"Someone like myself who wants to spread her wings and participate, or even star in any genre beyond what's normal (expected) is a non-starter in the eyes of major production companies," she explained. "No one wants to give you money for a Black female to play the lead in your movie, especially a movie that's going to cost more than $5 million. That's against the grain of what's normal. It's not about a racist thing per se; it's about a business model. Financiers will ask you 'how do I know that this film will make money? They base the model around White men, so we don't have a place, especially in the sci fi and action genres. There's no conversation to be had. I want to break that mold."

Micheaux continued, "There are only so many shows that have a lead Black female character. And the women who get these roles are movie stars. They (the studios) are not allowing working Black actresses like myself to be the lead in the new "CSI." A working White actress can get that role. Most secondary characters aren't as well developed. That's what we're given; we're forced to play the receptionist or the fat funny chick. That's where we land. It shouldn't be left only to Black women to write shows about Black women."
More female leads
Micheaux also pointed out that networks have exhibited a willingness to create projects that center around female leads of other ethnicities than Black. ABC's "Quantico," for example, features an actress of Indian heritage (Priyanka Chopra) who plays a young FBI agent that is suspected of being an accessory to a terrorist plot gone awry in New York.