Across Black America week of March 16, 2017.
Carol Ozemhoya | OW Contributor | 3/16/2017, midnight
Alabama
A Black University of Alabama student supported by a secretive campus group long controlled by Whites has been elected student government president, breaking a barrier that seemed unlikely to fall a few years ago, reports the Associated Press. Junior marketing major Jared Hunter won the office in balloting March 7, carrying 54 percent of the vote in a three-way race. Hunter won after writing a column in the student newspaper, The Crimson White, stating he was supported by a campus organization called the Machine, which is composed of the most prestigious, historically White fraternities and sororities on campus. Blamed for various acts of wrongdoing for years, the group has controlled campus politics for generations. Hunter said he's been told he is the first Black candidate ever backed by the group for SGA president, but race never became an issue in the election. "It still feels pretty unreal that I won," he said. Hunter is the first Black member of the Theta Chi fraternity at Alabama and got the Machine endorsement. Running on a platform that included more intercultural events on campus, combatting sexual assault and free soft drink refills at football games, Hunter defeated two White candidates including the incumbent, who was seeking re-election. Two other Black candidates have been elected student government president at Alabama—independent Elliot Spillers most recently in 2015, when he received the support of some White fraternities. But no other Black has ever been acknowledged as being backed by the Machine.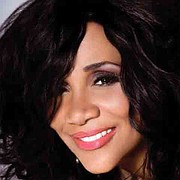 Arizona
Joni Sledge, a founding member of the group Sister Sledge, most famous for the Black family anthem, "We Are Family," has died. She was 60 years old. Sledge was found dead in her home by a friend in Phoenix on March 11. A cause of death has not been determined. Publicist Biff Warren, who confirmed her death, said Sledge had not been ill. "On yesterday, numbness fell upon our family. We welcome your prayers as we weep about the loss of our sister, mother, aunt, niece and cousin," read a family statement. Sledge and her sisters Debbie, Kim and Kathy formed Sister Sledge in Philadelphia, in 1971. The sisters are daughters of entrepreneur/actress Florez Sledge and acclaimed Broadway performer Edwin Sledge. Their beloved grandmother, Viola Beatrix Hairston Williams, was an alumna of the Juilliard School and of Bethune-Cookman College, where she was a personal protégé of founder Mary McCloud Bethune. When the girls formed their own group, Joni was known as artistic director.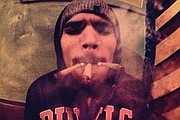 California
Thanks to his reportedly out-of-control behavior, the LAPD would like to meet with Chris Brown for a sit-down interview, reports The Grio. According to officials, they have received numerous complaints concerning the singer and his home. Neighbors have allegedly called about various things, including reckless driving, drugs, noise as well as assaults. "Chris is a chronic problem who takes up a tremendous amount of our resources," a police source explained when discussing a potential interview. The request comes on the heels of reports that Brown, is in a "downward spiral" caused by both his drug use and his anger issues. He, of course, denies that there are any problems."I am not hurting out here. Trust me," he said on Instagram. "Y'all gotta stop with this angry sht. I'm tired of reading about some sht as soon as I got something poppin'. As soon as I want to promote a tour, party, fking album, anything, y'all bring up something." On March 9, Brown had a court date with ex-girlfriend Karrueche Tran who is seeking a permanent restraining order against him, because she claims to be in fear for her life.