American women are making history; traditional obstacles slow to change
More women serve as the 'breadwinner'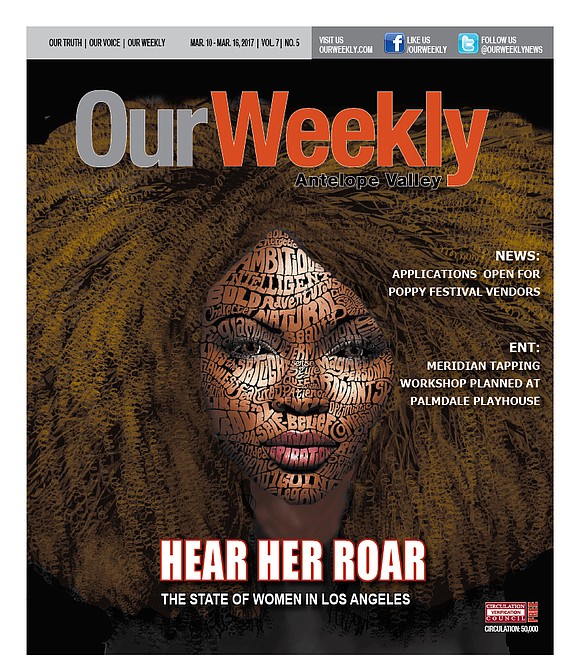 Homelessness has tarnished the halo of Los Angeles County. More than 13,000 women were counted as homeless in the 2015 county survey, sharply up from 9,348 in 2013. Because many of these homeless women have children, the homeless survey counted about 4,000 kids living on the street or in shelters with their mothers. In longevity, women in the county live about five years longer than men, but there are twice as many women as men 75 years and older who live in poverty (17 percent of these women 75 years and up live below the poverty level).
Equal pay is primary concern
The biggest issue facing women across the country is equal pay for equal work. The issue has spanned generations. A Gallup poll conducted in 2015 found that nearly four in 10 Americans said equal pay is the top concern for working women. Nationwide, there are almost as many working women as working men, but women face different challenges than men in terms of salary and financial independence. Money surpasses issues such as how women are treated in the workplace, or balancing parenthood with work, as 39 percent of all persons surveyed—including 41 percent of the women responders—said equal pay was today's primary women's issue. Other issues ordinarily associated with women's rights fell far below the need for equal pay. For instance, only 10 percent of women said access to childcare was important, nine percent said balancing work and home life was a pressing issue, and farther down the list, access to abortion/contraception, found just three percent of women surveyed saying this was a critical issue in their lives.
Because the standard of living for an increasing amount of Americans has fallen steadily over the past decade, poverty among women is an increasing concern. Two years ago, the Shriver Report revealed that 70 million women and their children are living in or are on the brink of poverty. Among the industrialized nation, the United States has the largest number of homeless women and children. The report indicated that many women with less than a college education are having an increasingly difficult time keeping up with the high cost of living. While women earn on average 70 cents for every dollar earned by men (representing full-time jobs occupied by both sexes), women are concentrated in the lowest-paying fields and are not well represented in the higher-paying professions. The department of economics at Harvard University in 2014 took a look at the pay disparity and found that the majority of the pay gap between men and women actually comes from differences within occupations, not between them. The gap reportedly widens in the highest-paying occupations like business, law and medicine.
Women better educated than men
In almost every domestic scenario, the woman is better educated than the man although married couples don't generally consider one smarter than the other. In parenting, this role reversal has freed more women to pursue a professional career. One of the big reasons why more women have opted for a professional career--and delaying childbirth--is because of increased educational opportunities. In 50 years, women comprise almost half of the nation's employees. That's a considerable jump considering that in 1968 women amounted to just one third of full-time workers. In 2012, the Department of Education reported that women earned 57 percent of the nation's bachelor's degrees, 60 percent of graduate degrees and 52 percent of doctoral degrees.