Why is President Trump's only senior Black staffer a Democrat?
Raynard Jackson | NNPA Newswire Columnist | 3/2/2017, midnight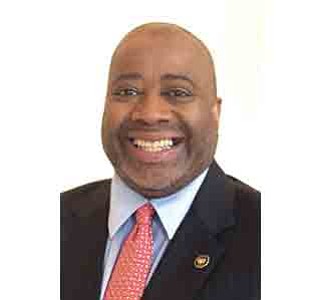 Republicans haven't shown any serious efforts of making Blacks an integral part of their party since the Nixon Administration of the 60s and 70s.
As former Nixon speechwriter Pat Buchanan stated in one of his columns, "In 1956, as vice president Nixon went to Harlem to declare, "America can't afford the cost of segregation." The following year, Nixon got a personal letter from Dr. King thanking him for helping to persuade the Senate to pass the Civil Rights Act of 1957. Nixon supported the Civil Rights Acts of 1964, 1965, and 1968.
During Nixon's presidency, the civil rights enforcement budget rose 800 percent. Record numbers of Blacks were appointed to federal office. An Office of Minority Business Enterprise was created. SBA loans to minorities soared 1,000 percent. Aid to Black colleges doubled."
Nixon surrounded himself with "credible" Blacks like Bob Brown and baseball legend, Jackie Robinson. President Trump seems to be satisfied with surrounding himself with Black Democrats like Omarosa Manigault, who have absolutely no standing in the Black community, nor any institutional knowledge of Black Republicans or the Republican Party.
President Trump, would you hire a carpenter to do electrical work on one of your development projects? Would you ask NBA legend Michael Jordan to diagnose your sick child's medical condition? Would you ask your chauffer to pilot your plane?
The only obvious answer to each of the above questions is, "Hell No!"
So, why then, Mr. President, do you think it is okay to hire a liberal, Black Democrat to be the highest-ranking Black staffer in your White House?
President Trump, you and your staffers have met with more liberal Blacks than Black Republicans who have been working in the trenches for the party.
We get it. Manigault is an alumna of your hugely successful, reality show franchise. You have a personal relationship with her. You trust her. I say, so what. I have a personal relationship with my physician, but I don't go to him for tax advice.
President Trump, you must make a decision. If your goal is to build the Republican Party into a quasi-Independent Party, then having Manigault around makes sense, but if your goal is to build the Republican Party relative to the Black community, then your decision doesn't make any sense. You have told the American people incessantly that you like to hire "very successful" people, but it seems when it comes to the Black community you have a lower standard.
President Trump, how can you have a Black History event in the White House with not one Black media outlet being invited? Why were a majority of the Black attendees Democrats?
If you had one of your tax lawyers or your personal physician doing the masonry work or laying the rebar on one of your construction sites, you would be sued for gross negligence.
But, yet you seem to be okay with having a Black Democrat in your White House, who totally ignores the very people who were part of getting you elected. And I am not referring to your so-called diversity council; they were a joke.