The strength of Black media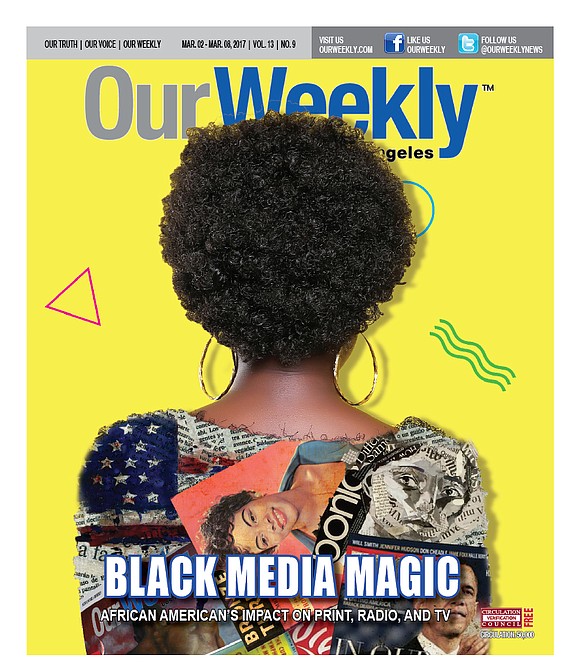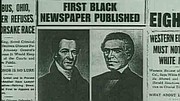 African Americans have played a pivotal role in helping to shape American journalism. From the abolitionist crusade of Frederick Douglass' "The North Star," to the popular "O" magazine published by Oprah Winfrey, the Black press has traditionally shined a spotlight on the pressing issues pertaining to its diverse community.
Ebony magazine is perhaps the most famous Black publication. Founded by John H. Johnson, Ebony was the standard-bearer of Johnson Publishing Co. and at its height boasted a circulation of almost 2 million readers. Johnson used a $500 loan in 1942 to launch a business empire that made him one of America's most influential businessmen with his company eventually securing major holdings in book and magazine publishing, fashion and cosmetics, and radio and television stations.
Ebony magazine
Ebony was an immediate hit in Black households when it debuted in 1945. The format was similar to that of Look and Life magazines and through the years featured the influential African Americans of the day, ranging from politicians, entertainers, athletes and businesspersons. Ebony's sister publication, Jet magazine, was a popular addition to the company in 1951 and served as a "sidebar" or adjunct to some of the major stories about African Americans. In the 1980s, Johnson Publishing Co. produced the Ebony/Jet Showcase which was a spin-off television program from the two magazines; in time the show became the only Black-syndicated program to reach 92 percent of Black U.S. television households.
Johnson sometimes said he was in the business of inspiring people, heralding achievements like the first Black woman to become a Rhodes Scholar, or in its powerful 1965 cover "The White Problem in America." Each year Ebony would list the "100 Most Influential Black Americans" with names like Dorothy Height, Edward Brooke, Tom Bradley, Willie Mays, Sidney Poitier, Lena Horne, Roy Wilkins, James Baldwin and Barbara Jordan. In 1982 Johnson became the first African American on Forbes magazine's list of the 400 wealthiest Americans. Johnson even extended his empire to Africa with Ebony South Africa which ran from 1995-2000.
Chicago Defender
The Chicago Defender was the most influential Black newspaper at the turn of the 20th Century; more than two-thirds of its readership was outside its homebase of Chicago. Its publisher, Robert S. Abbott, called it "The World's Greatest Weekly" as it incorporated the type of "yellow journalism" made famous by Joseph Pulitzer and William Randolph Hearst in New York City. The Defender had more freedom to denounce issues outright, and its editorial position was militant in attacking racial inequalities.
They used sensationalist headlines (similar to today's New York Post), graphic images and the novelty of red ink to capture the reader's attention and to convey the horrors of lynchings, rapes, assaults and other attacks on Black people. At one time, each paper sold was read by four to five African Americans, putting its readership over 500,000 people each week. It was the first Black newspaper with a circulation over 100,000 and was the first Black paper to have a health column and full page of comics.