President Trump signs executive order on HBCUs
Betsy Devos equates Black colleges to 'school choice'
By Lauren Victoria Burke | NNPA News Wire | 3/2/2017, midnight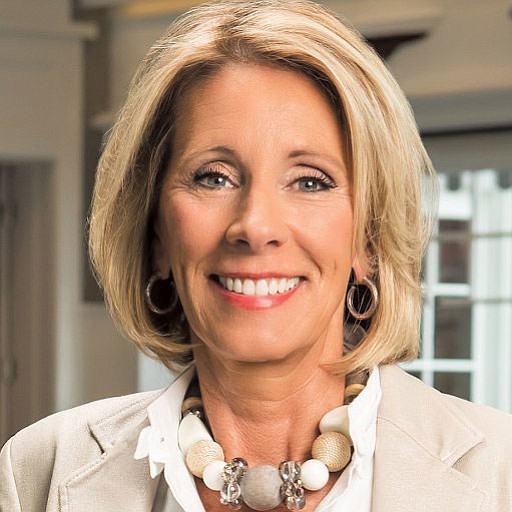 President Donald Trump's efforts to bolster relations with historically Black colleges erupted in controversy Tuesday after Education Secretary Betsy DeVos released a statement equating the history of the schools — founded during an era of racial segregation — to "school choice" policies.
"HBCUs are real pioneers when it comes to school choice," DeVos said in the statement, released Monday night in advance of Trump's planned signing of an executive order giving the schools more clout. "They are living proof that when more options are provided to students, they are afforded greater access and greater quality. Their success has shown that more options help students flourish."
A number of organizers in the Black community understandable took a offense to her misstatements and Wade Henderson, president and CEO of The Leadership Conference on Civil and Human Rights relased this response:
"HBCUs were created in response to a racist system of segregation that saw the education of Black people as a threat to white supremacy—a belief central to slavery—and that refused to allow Black people to participate in the education system available only to white people. HBCUs continue to play an important role in our education system.
There is no shortage of academic literature on this subject, including the seminal work, Education of Blacks in the South: 1860-1935, by noted historian James Anderson. I would advise Secretary DeVos to check the facts, study the history, and refrain from suggesting that Jim Crow was about choice for anybody besides segregationist politicians.
Despite unacceptable remnants of slavery and segregation in the nation, through the determination of Black communities and actions by the federal government, we have seen improvement. If we are to continue the progress, we need leaders who understand and comprehend our nation's history, and enforce our civil rights laws."
Nevertheless President Trump signed an executive order to focus more attention on Historically Black Colleges and Universities
Although HBCUs comprise just three percent of higher education institutions in the U.S., "HBCUs contributed 19 percent of the nearly 9 percent of all bachelor's degrees in science and engineering awarded to Blacks in 2010," according to American Institutes for Research (AIR).
AIR also reported that "By 2010, approximately 33 percent of all Black students who earned bachelor's degrees in mathematics and statistics attended HBCUs, and HBCUs produced nearly 37 percent of all Black undergraduates who received bachelor's degrees in the physical sciences."
Every president since Jimmy Carter has issued an Executive Order establishing a White House Initiative on HBCUs. The order Trump signed will have a key difference: Trump's order will move the White House Initiative on Historically Black Colleges and Universities, previously part of the Department of Education, into the White House.
During the Obama Administration, the late Dr. George Cooper, headed the White House Initiative on Historically Black Colleges and Universities. Cooper was seceded by Dr. Ivory Toldson, who left the post in June 2016 to lead the Quality Education for Minorities (QEM), a non-profit group in Washington, D.C.
A February 27 photo-op with President Trump in the Oval Office and group "listening session" meeting with Vice President Michael Pence with over 60 HBCU presidents was the first meeting of its kind with HBCU presidents and chancellors in at least eight years.