Across Black America week of March 2, 2017
Carol Ozemhoya | OW Contributor | 3/2/2017, midnight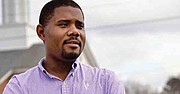 Alabama
The mayor of Selma refused to back down Feb. 24 in a fight that has united unlikely allies - Black civil rights marchers and white Civil War re-enactors who refuse to pay thousands in fees to hold their events. Both groups say the city is squeezing them with demands for thousands of dollars in up-front payments to stage annual events that bring tens of thousands of visitors to an otherwise sleepy community where unemployment is high and boarded-up homes and businesses are a common sight, reports the Associated Press. Plans for next month's Selma Bridge Crossing Jubilee, which commemorates the Selma-to-Montgomery voting rights march of 1965, are up in the air over the city's demand. And the re-enactment of the 1865 Battle of Selma, involving hundreds of history buffs in Civil War garb, has been canceled because organizers couldn't afford the tab. The jubilee draws mostly Black people, the battle re-enactment mostly white people. So now, two groups with different interests and membership rosters are united in being upset with Mayor Darrio Melton and other leaders who say the city can't afford the police overtime, fire protection and cleanup the events require. State Sen. Hank Sanders, a Black Selma Democrat, said organizers of the four-day Bridge Crossing Jubilee still plan to hold the celebration March 2-5 but won't pay the demanded fee. The event in part recalls Bloody Sunday, when Black marchers were beaten by white police at the Edmund Pettus Bridge.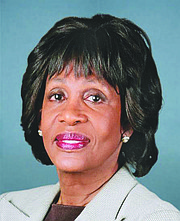 California
Rep. Maxine Waters is not playing when it comes to newly elected President Donald Trump. The Democratic congresswoman called members of President Trump's cabinet with alleged ties to Russia "a bunch of scumbags" who only have interests in oil, gas and money when she made an appearance on "All In With Chris Hayes" on MSNBC last week. Waters noted mounting special interest concerns and how she suspects some advisers' roles are to remove sanctions that former President Barack Obama imposed on Russia. "I just think the American people had better understand what's going on," she told host Chris Hayes. "This is a bunch of scumbags, that's what they are, who are all organized around making money." Waters pointed to Trump's friends and cabinet members, which she referred to as the "Kremlin clan." Hayes asked if she was referring to former Exxon CEO and current Secretary of State Rex Tillerson. "I'll tell you this, Tillerson is there to get these sanctions lifted," she replied. "I believe it… just watch him. He's gonna continue to work on it. This is important for him." Waters, who boycotted Trump's inauguration, called for an investigation into Trump and Russian President Vladimir Putin relationship and the alleged hacking of the 2016 election in an interview with Tamron Hall. She called Trump a "danger" and said that she refuses to work with him.
"I don't honor him. I don't respect him. And I don't want to be involved with him."
Connecticut
It's been a month since someone spray-painted the word "nier" on an interracial couple's home in Stamford over the Martin Luther King Jr. Day weekend. However, the couple has refused to remove it, saying that authorities are not properly investigating the incident, according to the Root. Now the couple has received a blight citation from the city, carrying a $100 daily fine. The Stamford Advocate reports that the couple believes that the people who were supposed to protect them are instead attacking them after receiving the citation for refusing to remove or cover up the slur, which was spray-painted in huge letters across their garage door. Heather Lindsay, who is white, said that she would not remove the slur until authorities "do their job" and "not just cover it up and sweep it under the table as they have done in the past." Lindsay said that her home has been vandalized multiple times and that at least three neighbors have yelled the n-word at her husband, Lexene Charles, who is Black. "For them to be called nigger, it must be so hurtful that they can easily just erase the board and suffer within, quietly by themselves, and act like nothing happened," Darnell Crosland, legal counsel for the state's NAACP, told the news site. "And, in fact, that's what the Stamford police asked them to do. They were requested to take the sign down ... and to just act normal, like nothing happened." Crosland is calling on the Stamford Police Department to conduct a full investigation of the hateful vandalism and to assure the couple of their safety.