Across Black America Week of June 15, 2017
Carol Ozemhoya | OW Contributor | 6/15/2017, midnight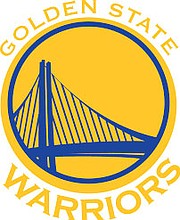 California
The World Champion Golden State Warriors have brought glory to the state while other major sports teams in the state are faltering and even moving away. But now there are rumors that Oakland will lose the champions to its sister city, San Francisco, and there are a lot of people unhappy about it. According to BlackNews.com, San Franciscans overwhelming do not support the manner its own elected officials employed in facilitating the Warriors plans to move from the team's 45 years in Oakland across the bay to the city. Good Neighbor Coalition members are embarrassed pointing out that San Francisco has a $14 billion annual tourism industry and Oakland has an $800 million annual tourism industry. So why would elected officials of San Francisco covet the Golden State Warriors, one of the jewels of Oakland? Allen Jones, initiatives proponent, says, "A world-class city helps its neighbors. It does not help itself to its neighbor's jewels." And the move will adversely affect the Black community in Oakland, say coalition leaders.
---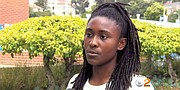 An African-American high school student was shocked when she saw a picture of herself under a noose shared among students in her chemistry class at a Southern California high school, reports the New York Daily News. "I was like, 'Oh my god, it's me being lynched,'" 15-year-old Aina Adewunmi told the newspaper. A male classmate at Palisades Charter High School shared the disturbing image in a group chat that included friends - and Aina. Aina explained that she'd become friendly with a group of boys when she transferred to the school in January. But that friendship ended when the dynamic became racist. "They added me to their group chat and then started using the N-word," Aina said. Aina told the group that was unacceptable to her, and that's when the noose appeared. She reported what was going on and school administrators suspended the boys for the remainder of the term, but Aina and her mother think their punishment is far too light, and sends the wrong message to other students. "The kids at Pali need to know there zero tolerance for this. It shouldn't even be a question whether they should be expelled," Aina said. Aina said her request to not be in class with the boys again was at least granted.
---
Disturbing news from the San Jose Mercury News - three of four African-American boys in California classrooms failed to meet reading and writing standards on the most recent round of testing, according to data obtained from the state Department of Education and analyzed by CALmatters. More than half of Black boys scored in the lowest category on the English portion of the test, trailing their female counterparts. The disparity reflects a stubbornly persistent gender gap in reading and writing scores that stretches across ethnic groups. The data provide a unique glimpse of how gender interacts with race and class in mastery of basic reading, writing and listening skills tested on state exams. "I wouldn't put this in the same category of severity or concern as other achievement gaps," said Tom Loveless, an education researcher for the Brookings Institution, a public policy think tank in Washington, D.C. "But there needs to be greater awareness of this." The gap spans all grade levels. Boys in high school score better than those in grade school, but girls outperform them by consistent margins at every age. And a higher family income does not appear to even things out. The phenomenon is nevertheless worrisome because it may compound other educational disparities California has attempted to close for decades, without success.