Early athletics can provide children with many important life lessons
Palmdale hosts Challenger British Soccer Camp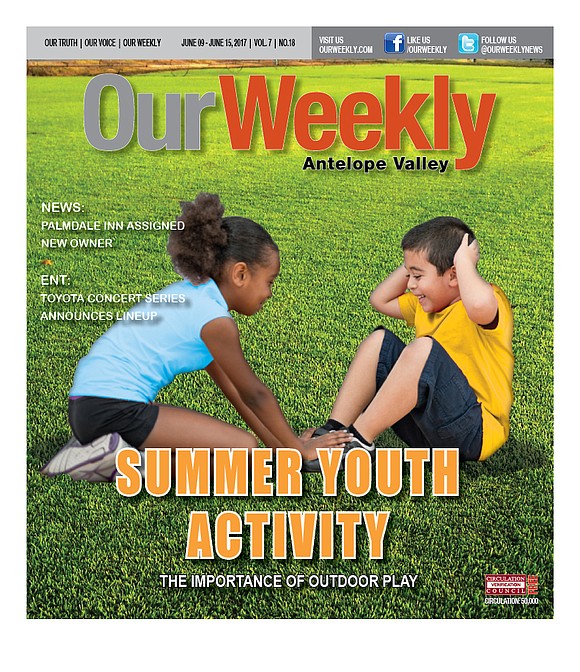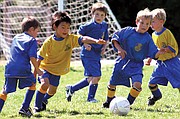 In Ancient Greece, Aristotle promoted the benefits of a "sound mind and a sound body." That correlation is true today, especially for young people. Allowing your children to participate in youth sports is an outstanding opportunity to explore and develop lifelong skills. Youth sports not only play an important role in exercise, but can promote mental and psychological advantages that will serve them well.
The city of Palmdale is doing its part to encourage more childhood exercise with its innovative new Challenger Sports British Soccer Camp scheduled June 26-30 at Pelona Vista Park, 37800 Tierra Subida Ave., in Palmdale.
The camp will feature a specific brand of innovative practice sessions and professionally coached games all leading to a "camp world cup." The most important aspects of the camp, however, maybe the opportunity for youngsters to learn sportsmanship, dedication, teamwork, and character skills all while learning about how soccer is embraced by kids just like them throughout the world's cultures. The camp will consist of "first kicks" for ages 2 and 3 (sessions from 9 to 10 a.m.; $93 for residents, $117 for non-residents); "mini soccer" for ages 4 and 5 (sessions 10 a.m. to noon; $107 for residents, $134 for non residents); and "half day" for children and youth 6 to 16 years (9 a.m. to noon, $135 for residents, $167 for non-residents). Registration includes a soccer ball and a T-shirt.
Sports can boost academic performance
It is generally known that children who participate in sports do better in class, are less likely to drop out of school, or become involved with gangs, drugs and alcohol. The physical benefits of organized sports, however, may pale in comprison to advancements a child can make mentally. Keeping a child active in an age-appropriate level in sports is an excellent way to increase learning, focus and even test results.
Because many grade schools nationwide have had to curtail their traditional exercise periods in favor of more classroom study to close the "achievement gap" present in many underserved communities, these changes have reportedly reduced instruction time in non-academic subjects, such as arts, music and, unfortunately, physical education. Couple this with more youngsters leading a more sedentary life behind a video game, tablet or smart phone, and the results show the obesity epidemic is spreading across all socio-economic boundaries.
"Good physical fitness helps to build healthy young lives," said Laura Jeffery, regional director for Challenger Sports. Her organization has conducted soccer camps across the nation, but this is the first one in Palmdale. She explained that the "British" way of playing soccer can differ slightly from America's MLS (Major League Soccer) or AYSO (American Youth Soccer Organization) competitions, specifically the latter in that the British utilize full-time professional coaches. The AYSO relies primarily on volunteer coaches.
More kids are overweight
Of course, soccer is not the only way to encourage childhood physical fitness. Any outdoor physical activity is good for growing bodies.
"Sports activity is a known stress reducer and it builds good character, teamwork and discipline in young people," Jeffrey explained. "Our objective is to get the kids away from their video games and smart phones and out exercising and having fun. Sports boots self-confidence and has been known to assist in academic improvement. The youngsters come away with advantages they can apply to their daily lives whether playing any sport or as it may apply to their studies."