Voices in the crowd
Black Music Month highlights the unsung talents within our midst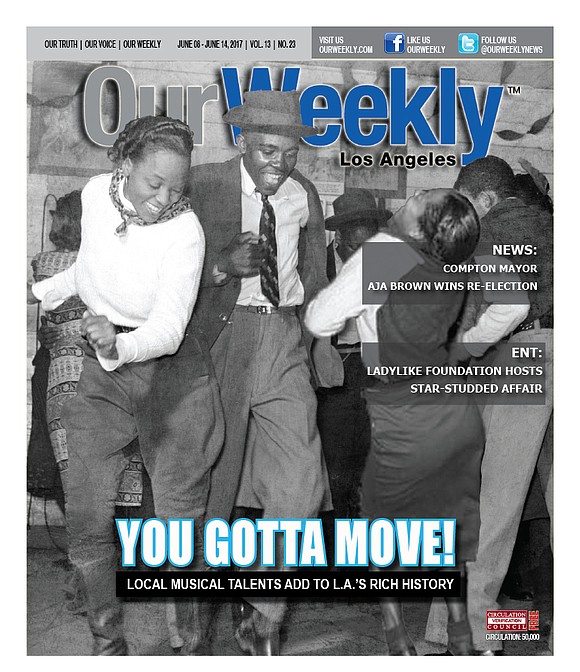 With the hoopla bestowed upon the film and television industries located here, it is easy to forget that Los Angeles is a leading market for the music industry. The individuals profiled here are just three of the legions of melody makers congregated locally, representing every conceivable style, genre, or category (with possibly new ones being fashioned for the future). Two have originated in other parts of the country, while the third reminds us that homegrown talent is just as original and compelling as any in these United States, or abroad. While it is likely their offerings might not suit every taste, this town is saturated with venues sure to pique one's interest. All you need to do is look.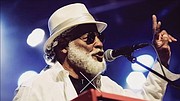 Blues Odyssey: The testimony of "Mighty Mo" Rodgers
"Mo Rodgers music is a breath of fresh air in the blues / R&B world...He combines sly social commentary with a great funky sound...I love his voice. He's a welcome original."
—Bonnie Raitt
For music aficionados, Highway 61 has a deeper significance beyond its existence as a transportation conduit linking New Orleans, La. to Minnesota. The junction where Highway 61 crosses US Route 49 outside Clarksdale, Ms. was, according to folklore, the place where legendary bluesman Robert Johnson sold his soul to the Devil in exchange for his formidable musicianship. On a more concrete, tangible level, Highway 61 was the gateway for the children of Africa to escape the tyranny of the Jim Crow South for the (relatively) more peaceful confines of the north.
This harsh existence resulted in a "…music that was birthed from incredibly bad stuff," notes blues musician Maurice Rodgers.
The melancholy refrains of lost love and hard times hint at darker, more grotesque events from Rodgers' own family history of "…slavery and chain gangs and rapes and lynchings."
The music they brought with them intrigued young "Mo" Rodgers in his hometown of East Chicago, Ind., where his father made a living as a "policy" banker in the numbers racket of the 1950s. Middle class "Negroes", as they were called, preferred the respectable sounds of Rock and Roll and Rhythm and Blues to the primal call and response, field hollers, and work songs that 15 year-old Mo and his pal Willie Spencer (Willie B.) heard in the hole-in-the-wall clubs of "the small farms" area just outside of town.
Recently he tried to explain the allure for an impressionable youth.
"I think the Blues is more than just music…you just don't hear Blues but (you) feel it."
The elemental songs of Albert King, Jimmy Reed and others provided a basis for the classical piano lessons his parents imposed upon him, as he "tickled the ivories" in a high school combo, leading to an interracial band in college playing for White fraternities in and around Ohio, Illinois, and Indiana in the 1960s.
By 1966, a few fledgling attempts at making records left him yearning for greener environs, and like hordes of his generation he bounded a train in chilly November and headed west from Chicago armed with $100 and his trusty Farfisa organ.