Fun reading during summer break can improve child's classroom work
Palmdale Library hosts 'Reading By Design'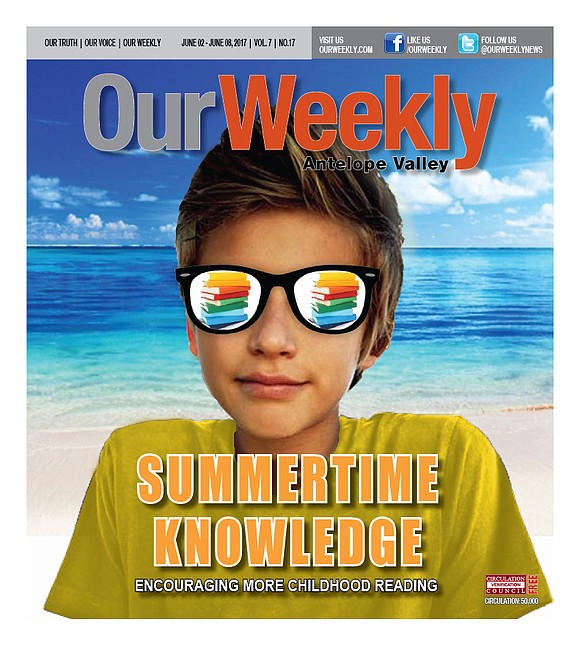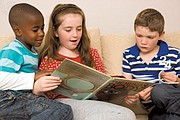 Summer reading can provide a wealth of help to any student returning to school in the fall. Every school district nationwide and their partners with the city library will agree that students who pick up three to four books during the months-long break will be better prepared academically, when they return to school.
The Palmdale Library has been an advocate of summer reading for many years, and will conduct a "Reading By Design" program through July 29.
The program is designed to give secondary school students the opportunity to complete library-related activities and earn prizes along the way to better develop good reading habits and enhanced comprehension. The youngsters can keep track of their progress each week by virtue of a unique "coloring page" that will feature a well-known landmark in Palmdale.
Building early confidence
"This is a reading program truly for all ages," said Jamielee Beck, youth librarian. "With 'Reading By Design,' as our theme, this year's program will focus on design, art and creativity. It's great as an opportunity to build your brain, build your confidence and build your community."
The Palmdale program is an offshoot of a program developed by the California Library Association in working with local libraries to help manage, present and engage communities with summer reading opportunities for youth. The Los Angeles Public Library operates a similar program in which young people are encouraged to complete 10 hours of reading in conjunction with four sponsored activities to qualify for a prize at the end of summer.
Numerous studies indicate that students who don't read or read infrequently during their summer vacation see their reading abilities stagnate or decline. This effect can become more pronounced as students get older and advance through the school system. The situation for economically disadvantaged students is particularly concerning, because if these children don't practice their reading skills over the summer, they are much more likely to fall behind their more privileged peers, thereby widening the "achievement gap" so often discussed by educators, psychologists and, frequently, by politicians.
Avoid the 'summer slide'
In what is sometimes referred to as the "summer slide," it is not uncommon for children to forget about reading when a book is not presented to them everyday as it is during the school year. The U.S. Department of Education (ED) suggests that it doesn't matter what kind of informative or entertaining book a child reads. As long as they are engaged in the text, the more likely they will develop good reading habits. The ED suggests that parents encourage their children to read books they enjoy for at least 30 minutes each day during the summer break. The child can be expected to be more engrossed in material they choose themselves, rather than material that is forced on them. Parents should provide incentives for reluctant readers. For example, if the child enjoys basketball, agree to take them to the local court, if they complete their 'daily reading" assignment. Parents may also establish a specific time during the day when all members of the family gather together and read on their own, or take turns reading the same book aloud. Also, parents can connect reading to family outings. If, for example, you take the child to the zoo, you can head to the book store afterwards and select an age-appropriate book on one or more of the animals you saw earlier. This method of encouragement can place the reading into a broader context.