Trump's (non) Africa policy
Indifference to pivotal corner of globe, dysfunction within the diplomatic ranks threaten America's global influence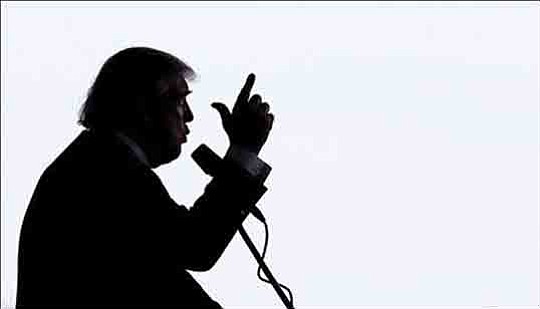 As it passes its six-month anniversary, the Donald J. Trump administration foreign policy is, to date, dominated by lingering inquiries about the Russian interference with the presidential election and North Korean saber rattling. The obligatory state trips aside, the new chief executive has been silent about the region that has increasingly become a focal point global economy in the past few decades: Africa.
The emergence of Africa, the world's second largest continent as a significant factor in America's international defense strategy was a major factor in the establishment of the United States Africa Command, (U.S. AFRICOM) in 2008.
The financial and political cache of this continent has fostered bipartisan assistance from both political parties. A prime example, President George W. Bush's Millennium Challenge Corporation has, since 2002, funneled hundreds of millions of dollars into African (and Latina American) countries for education, health, land management, and so on. President Barack Obama's Power Africa (https://www.usaid.gov/powerafrica/aboutus) has provided electricity to vast stretches of this developing continent since 2013. Regardless of political affiliation, the value of benevolent assistance (and its potential as a conduit for access to the mineral treasures coveted by the rest of the world) to this geographic jewel is understood, especially by China (since 2009 the top trading associate for the entire continent, at over 100 billion annually, according to Johns Hopkins University's China Africa Research Initiative), a world power that Trump has recognized as a potential rival on the world marketplace.

Amidst the bombast and posturing of his landmark presidential campaign, foreign policy seemed to take a back seat to the eventual victor's primary mandate of elevating the economy (a Bloomberg Businessweek report from July, 2016 reported a team of Trump executives traveling to Cuba, to explore the possibility of establishing golf courses in that socialist bastion).
As noted in Trump's proposed 2018 budget (https://www.whitehouse.gov/sites/whitehouse.gov/files/omb/budget/fy2018/budget.pdf), humanitarian aide worldwide would be slashed by 30% (while more funds will be shifted towards defense spending), underscoring his perception of Africa as an area to be considered primarily as a security concern (due to its potential as a haven for Al-Qaeda, Isis, and other jihadist terrorist organizations). Meanwhile, China is maintaining or increasing its funding to the region, thus increasing its already formidable footprint in the area.
While China is the major presence, Brazil and India have a foothold too, while North Korea has long established trade relationships (including military equipment) with Angola, the Congo, Eritrea, Namibia, and Uganda. Revenues from these international arrangements have helped fund the North Korean ballistic missile and nuclear weapons programs, areas of increased concern to the United States defense apparatus.
Another sign of the low priority the region has in the Trump administration's political blueprint is its inability/unwillingness to fill the post for Africa at the National Security Council (NSC) a half-year into presidential tenure. Trump's initial pick, Robin Townley, an ex-Marine and deputy to embattled former adviser Michael Flynn, was rejected by the CIA as a poor security risk. Rudolf Atallah, an Air Force and Pentagon veteran, also failed to pass muster, with Cyril Sartor, an African American deputy assistant director at the CIA, reportedly now a leading candidate.