Self-accountability takes a backseat to victimhood in Dyson's latest trope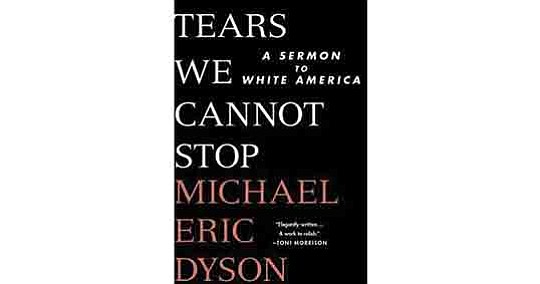 This passage of Dyson's exhausting Negro soliloquy brought about memory of my grandmother who, like Dyson, is a minister. However, there is an inherent sincerity to her evangelism that appears absent whenever Dyson pens his Ivy League-educated words to paper. Dyson specializes in using heavy-handed verse to impress everyday people, especially his Black supporters.
He's that guy at the cocktail party who purports to be introspective, but can't refrain from monopolizing discussions with longwinded anecdotes and rehearsed attempts at comedy. Yes, Dyson is an intellectual of the highest order. But at what point does intellect become tiresome or condescending?
Dyson goes the extra mile to exploit so-called "White guilt" while reminding the reader of his extraordinary proclivity for wordplay.
If you're prepared to soldier through a windstorm of nebulous prose and didacticism, this "Black apology sermon" offers an unapologetic survey of White privilege and Black suffering, which Dyson describes as being mutually related. His musings in regard to these subjects ultimately fail to push the boundaries of progressive thinking.
For example, Dyson spends an entire chapter wagging his finger at law enforcement.
"The police car is a mobile plantation, and the siren is the sound of dogs hunting us down in the dark woods," he writes. "That metaphor of a few bad apples doesn't begin to get at the root of the problem. Police violence may be more like a poisoned water stream that polluted the entire system."
Dumping on police has been a pastime within the Black community for decades, and Dyson willfully indulges this practice in his book, but he tends to ignore the role that some African Americans may play in the familiar tragic encounters with law enforcement. Instead of analyzing both sides of the issue with objectivity, Dyson promotes a biased world view of policing, thereby perpetuating a narrative of hostility between "Black and Blue."

Dyson hurls himself from the edge of logic when he conjures up an explanation for the ill-advised wardrobe choices of today's Black males in writing: "Our children cloak their bodies in oversize clothing to smother the hate that might one day suffocate them. Our jewelry is a talisman to ward off the evil that might roll up on us when we aren't looking."
Such diatribes decorate each page of his disturbingly trite manifesto.
Dyson may have served the reader better by using his insight to explore the depths of Black victimhood apart from laying blame at the doorstep of White America. But rather than deliver a complete analysis, Dyson probes White supremacy with the relentless hunger of a lion stalking its prey.
With eloquence and strategically placed punchlines befitting a rap album, Dyson manages to demonstrate superior linguistic ability while setting his people back hundreds of years. That's what excuse-making accomplishes—retroactive thinking.
In my opinion, Dyson's book deserves a new title, possibly taken from his familiar phraseology: "N*alosophy: 101."