Across Black America Week of July 27, 2017.
Carol Ozemhoya | OW Contributor | 7/27/2017, midnight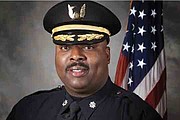 Arkansas
Complaints from a Black police officers association in Little Rock have prompted a department-wide memo from Police Chief Kenton Buckner, who wrote that disagreeing with agency decisions is not the same as being discriminated against, reports ArkansasOnline.com. In a letter sent to the city's board of directors earlier this month, the Little Rock Black Police Officers Association called for an investigation into the "discrimination, inequities, and disparaging treatment of minority officers and supervisors" under Buckner's leadership. Buckner once responded to the complaints from the Black officers group by sending out a four-page memo to all police personnel. In the memo, Buckner said he strives to be consistent and fair in his decision-making while keeping in mind the best interests of the department and the city. He said discipline is a subjective area of his duties as chief, and criticism of discipline is often based on rumors and partial information. "Officers have the right to disagree with management decisions, but disagreement does not mean you have been the victim of discrimination," Buckner wrote. City directors say the association's letter is unlikely to lead to an investigation by the city board. City Director Joan Adcock said she has not heard any other directors talk about conducting an investigation, and the city board does not involve itself with personnel matters.
California
A Los Angeles County Superior Court granted a motion for class certification in a lawsuit that alleges that Walt Disney Parks and Resorts violated the Fair Credit Reporting Act in its employment practices, reports A New Way of Life. The community organization estimates that 40,000 people may have been affected, many of who have past criminal records. The lawsuit was filed in 2013 by two clients of A New Way of Life, which helps former prison inmates blend back into society. According to the lawsuit, when people applied for positions, Disney had them sign an agreement that waived their legal right and their expunged records showed up in background checks. By the time the background check company was notified the practice was not appropriate, thousands of positions applied for were no longer available. In a press release, A New Way of Life applauded the recent ruling and said: "Disneyland's hostile attitude toward people with past criminal records is what perpetuated the vicious cycle of mass incarceration, alienation and improvidence."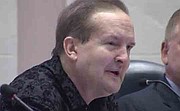 Florida
A candidate for mayor in St. Petersburg told Black reparations activists to "go back to Africa" during a mayoral debate last week, reports United Press International (UPI). Paul Congemi, who is running as an independent, directed his rant toward Jesse Nevel, a mayoral candidate who is chairman of the Uhuru Solidarity Movement, a group of White allies of the African People's Socialist Party that organizes "in the White community for reparations" to the Black community. "Mr. Nevel, you and your people, you talk about reparations. The reparations that you talk about, Mr. Nevel, your people already got your reparations," Congemi said. "Your reparations came in the form of a man named Barack Obama." Despite angry shouts from the many Nevel supporters in the crowd, Congemi continued: "My advice to you, my advice to you, if you don't like it here in America, planes leave every hour from Tampa airport. Go back to Africa, go back to Africa. Go back!" On his candidate Facebook page, Nevel, 27, said Congemi's remarks were representative of a larger problem surrounding "the struggle for justice for the Black community" in the country, which he said was "the defining question to which all candidates must respond." Both Congemi and Nevel are running against the Republican and Democratic candidates in the St. Petersburg mayoral race.