'Haute Couture' hits the streets of Los Angeles
L.A. Trade Tech brings an homage to the Ebony Fashion Fair on Saturday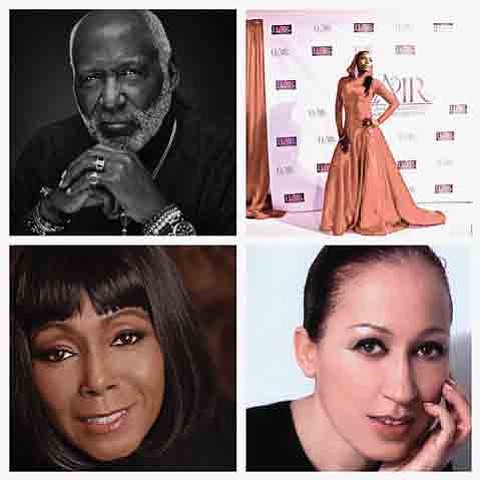 Since its founding in 1925, Los Angeles Trade–Technical College (LATTC) has established a reputation for providing a first- rate design education at a fraction of that charged by prestigious private institutions. Tomorrow and on Saturday, July 21 and 22, the Trade Tech campus will showcase the talents of its latest generation of fashion designers, along with established African-American stars of the industry, as it hosts FLAIR (Fashion Legacy Association for Industry Recognition) 2017.
A non-profit, 501(c)3 organization founded by model-turned-business executive Faye Clerk Moseley, FLAIR 2017 is produced by Onlave Signature Productions' CEO Ontwanet Moran, along with Lauren Venise and Alana Smith. The centerpiece of this two-day extravaganza will be a commemoration of the historic Ebony Fashion Fair® show, from 6 p.m. to midnight, entitled "An Evening of Hollywood Glamour." Ebony Fashion Fair® initiated the showcase of African-American models, and served as a conduit for women of color to access the world of mainstream fashion from 1958 to 2009. Its influence extended far beyond the realm of fashion, as it heralded a sense of accomplishment for the newly "arrived" Black middle class. Along the way, it raised tens of millions of dollars for charities such as the United Negro College Fund, Reading Is Fundamental, and the National Council of Negro Women. Some 500 former Fashion Fair® alumnae belong to FLAIR.
Hosting the event is Steve Harvey Morning Show radio personality Adai Lamar from KJLH-FM, and will feature designs from Kevan Hall; Custom Cut Couture; Linda Stokes of LSO Designs; Theodore Elyett; Kilgour & Sweet; YUKIMULI; Winston & Lee; Madeline K. Couture; Arturo Rios; and Wachtenheim Furs.
The evening's honorees will include local fashion designer Linda Stokes of LSO Designs, and actor and former Fashion Fair model Richard Roundtree of "Shaft" fame. Also honored will be two of the most celebrated beauties of American culture, Pat Cleveland and Judy Pace.
A Harlem, N.Y. native, Pat Cleveland paved the way for Black models with her theatrical manner of walking the runway. During her tenure with the Ebony Fashion Fair®, she was harassed by the Ku Klux Klan, and courted by an up-and-coming boxer named Muhammad Ali (she declined his marriage proposal when he mandated she stop wearing miniskirts).
Moving to Paris to escape the racism of her homeland, she participated in the landmark "Battle of Versailles" fashion show of 1973. Originally conceived as a fundraiser to restore the roof of the legendary 15th century Château, it marked the emergence of American fashion as an entity in its own right. Previously "riding the coattails" of their European brethren, designers on this side of the Atlantic had no real identity of their own, and in mounting this show they dispensed with the rigidity and formality that defined Old World fashion, and designers like Stephen Burrows made their presence known in the global arena.
Key to the Americans' "coming out of the shadow" of European fashion trendsetters was the participation of 11 Black models (including Cleveland), who wowed the crowd of jetsetters with their swaggering projection of attitude and audacity on the catwalk. Foremost among them was Pat Cleveland, who elevated the act of showing off a garment into performance art.