Across Black America Week of July 20, 2017.
Carol Ozemhoya | OW Contributor | 7/20/2017, midnight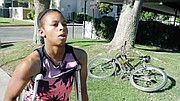 California
Tatyana Hargrove says she was heading home from buying her dad a Father's Day gift on June 18 when she stopped to take a sip of water in the 103-degree heat. When she turned around, she says, three Bakersfield police cars were behind her, reports the Huffington Post. In a Facebook video by the Bakersfield NAACP, the 19-year-old Hargrove recalls that one of the officers drew his gun and asked her if she was inside the Grocery Outlet, a local convenience store. Hargrove says she responded "No" before turning to another officer, who asked her to hand over her backpack. "Do you have a warrant?", Hargrove recalls asking the officer. According to Hargrove, the officer pointed behind her and said, "Look," prompting her to turn around and see a police dog. Hargrove says she got scared and told the officer to take the backpack. That's when Hargrove says one of the officers grabbed her by the wrist and neck and punched her in the mouth before throwing her on the ground, where the police dog bit her on the leg. "[The officer] put his other knee on my head, and I told him, 'I can't breathe, I can't breathe' and I started yelling out, 'Somebody help me, somebody help me, they're going to kill me,'" Hargrove says in the video. She was eventually arrested and taken to jail. Police claim they mistook her for a suspect who had just robbed a store. The problem is Hargrove is a girl and the suspect is a much heavier man. An internal police investigation is reportedly underway.
---
San Diego Chargers player Brandon Mebane, once a Super Bowl winner, says that he and his teammates are facing discrimination in Orange County because they are Black, reports the Orange County Register. Mebane and other teammates have faced housing discrimination in Irvine and Newport Beach, even after being willing to put down advance rents of up to a year. "But you can't tell a person they can't come in your neighborhood because they're Black; that's against the law," Mebane said. "They don't actually say those types of things. But they'll point out things ... The neighborhood was brand new. There were no Black families there." The veteran player also claims he and his wife were "subject to similar microaggressions, such as a security guard who not-so-subtly followed them for the entirety of their time," at a Louis Vutton store. "People tell me it's not true," Mebane concluded, "but they don't understand what it's like to be Black in America. The only way we can move on and hear each other is by talking about this."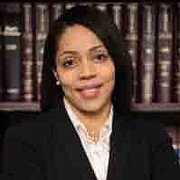 Florida
Florida's first African-American state attorney, Aramis Ayala, was leaving Florida A&M University College of Law in Orlando on June 19, when police officers stopped her, reports the Miami Herald. Body camera footage from the stop showed the two officers attempting to explain why they pulled her over. One officer asked her what government agency she worked for after looking over her license. "I'm the state attorney," Ayala said. "Thank you … your tag didn't come back … never seen that before, but we're good now," the officer replied. "We ran the tag. I've never seen it before with a Florida tag … it didn't come back to anything, so that's the reason for the stop." "What was the tag run for?" Ayala asked. "Oh we run tags through all the time, whether it's a traffic light and that sort of stuff … that's how we figure out if cars are stolen and that sort of thing," the officer said. "Also, the windows are really dark. I don't have a tint measure, but that's another reason for the stop." Sgt. Eduardo Bernal, a spokesman for the Orlando Police department, told the Tampa Bay Times that officers "routinely" check tags for official business. Ayala hasn't filed a complaint with the police department, according to a statement Ayala's office sent to the Tampa Bay Times. She insisted that her car tint was not a violation.