Forget designer organics: Let's bring fresh produce to California's food deserts
Jaivon Grant | OW Contributor | 7/18/2017, 9:41 a.m.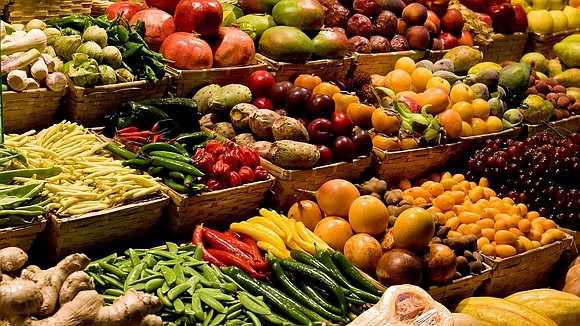 With Amazon gobbling up Whole Foods, California's food elites wasted no time calling on the Internet retail company to use the acquisition as a means of revamping the nation's food system.
This is a discussion worth having. But, the rich people in the San Francisco Bay area and chefs like Alice Waters have it all wrong. The goal shouldn't be to make sure everyone has the luxury to buy designer lettuce grown on 14 different local organic farms, as is the case with Chez Panisse (Waters' five-star Berkeley restaurant).
Rather, the goal should be to make sure fresh fruits and vegetables are readily available to those who need it most—people living in urban centers and rural outposts who don't have easy access to grocery stores and affordable produce. Many of them don't own cars to easily travel to grocery stores. Instead, they have few options other than fast food and junk snacks sold at corner stores.
What's even more sad is that contrary to popular belief, "organic" foods are not healthier. A comprehensive study in 2012 by Stanford University's Center for Health Policy shows that organic foods are "not nutritionally superior to conventional alternatives," in addition to costing a third more.
The U.S. Department of Agriculture (USDA) estimates that in California alone, more than one million people live in these food deserts. Not surprisingly, the inhabitants of food deserts are predominantly low-income and ethnic minorities. This demographic, unsurprisingly, suffers the most from poor diets resulting in obesity and the adverse health issues associated with it.
According to the Food Empowerment Project, the incidence of Type 2 Diabetes has risen across demographic lines in recent years; however, the greatest increases have occurred among people of color. The highest rates of escalation have been identified in Native American youth, African-Americans and Latinos of all age groups, with these groups suffering disproportionately higher rates of type 2 diabetes compared to whites.
These are also the groups most likely to live in food deserts, and researchers have established a strong correlation between food insecurity and increased diabetes rates. One study of Chicago neighborhoods found the death rate from diabetes in food deserts to be twice that of areas offering access to grocery stores.
Closer to home, "children in the low-income neighborhoods of Boyle Heights, Southeast L.A., South L.A., and near the Port of Los Angeles live with a 30 percent obesity rate," according to a 2015 article published by the Pacific Standard. "Compare that with the more affluent and majority-white areas of Bel-Air/Beverly Crest and Brentwood/Pacific Palisades, where less than 12 percent of children suffer from obesity. In South Los Angeles and other low-income areas, McDonald's and Burger King are on every corner, and grocery options are scarce."
A major first step toward improving the health of people living in food deserts would be for the food elites and environmental community to stop promoting fear and shaming people for not eating organic fruits and vegetables, which should be noted are more expensive than conventionally grown produce.