Chyna and Maia: Is there a double standard for shaming and exploiting Black women on social media?
Jasmyne Cannick | OW Contributor | 7/13/2017, midnight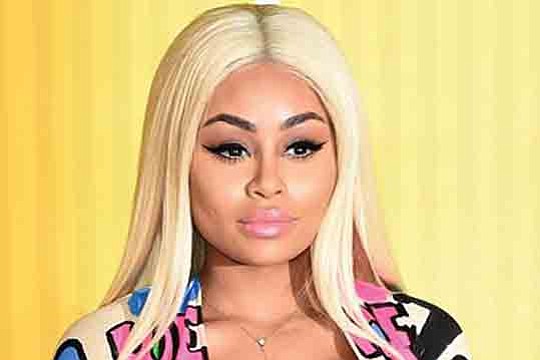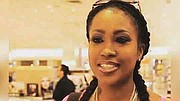 In the span of one week, two Black women were viciously demoralized and exploited on social media.
One person got caught up in his feelings and used his White privilege to publicly shame his baby momma while the other exploited a drug addiction and mental state for hood glory. And like a bad car accident that it hurts to look at—America couldn't turn away.
Look—I am not a fan of former stripper-turned-model, entrepreneur and reality television star Blac Chyna. That said, her baby daddy Rob Kardashian should not get a pass and a slap on wrist after last week's digital temper tantrum that saw him post personal information and sexually explicit images of his former fiancée on social media all the while calling her out for cheating on him and using him for his money.
Anyone who even unconsciously followed the Rob and Blac Chyna train wreck knew what that was all about. Kardashian has always been the weak link in the Kardashian clan.
And you know what? Kudos to Blac Chyna for being willing to go the distance and pull off the ultimate coup. Not only did Chyna get revenge on Kylie Jenner over Jenner's relationship with Chyna's baby daddy Tyga—for her troubles she came out on top with a daughter who will be well provided for and got Rob to pay to put her body back in tip-top shape for the next dude. Gangsta. One could say that the Kardashians got beat at their own game—and by a Black woman at that.
Now it's over—at least for Blac Chyna. Instead of licking his wounds and retreating back into his bedroom, Rob Kardashian decided to hide behind the Internet and bully Chyna by putting all of their personal drama out there for "generation information." And as would be expected, the Internet broke.
But what's good for the goose is good for gander.
The same folks that went all in when a White woman was body shamed on social media by former Playboy playmate Dani Mathers should be upset when a Black women experiences the same—even if that Black woman is Blac Chyna. You don't have to like Chyna to recognize that what Rob did was morally wrong but quite possibly criminal as well.
Rob Kardashian doesn't get a pass because he got played and his feelings are hurt. He doesn't get a pass because he's wealthy and White, and he certainly doesn't get a pass because he's a Kardashian.
The Kardashian clan has never been known for their love of or even respect of Black women. In fact—it's quite the opposite. They are known for idolizing the features of Black women, impersonating Black women and stealing from Black women. Their muted silence on Rob's cyberbullying of Blac Chyna has been blamed on caring about Rob and Chyna's daughter Dream and the effect all of this might have on her one day—but most Black women see it as more of the same from a group of women who privately envy them for their looks and culture while publicly trying to mimic them and being celebrated in the media for it.