Neighborhood Watch provides important tools to keep family, community safe
Palmdale National Night Out set July 26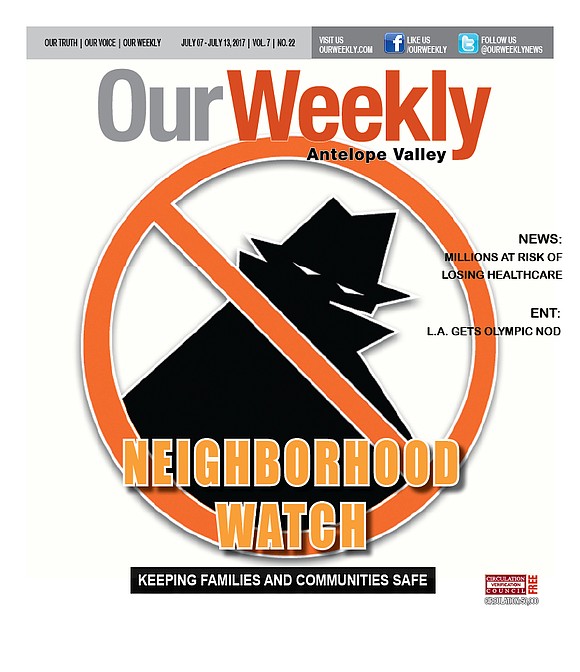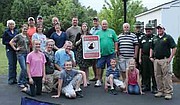 Neighborhood Watch, Block Watch or Crime Watch—whatever the term may be—is one of the most effective and least costly ways to prevent crime and reduce fear. Having a safe, secure and informed neighborhood whose members communicate is a helpful and proven way to protect yourself, your family and your neighbors.
In Palmdale, the Crime Prevention Department has come up with a unique way to involve more neighborhoods in forming a coalition against crime with the introduction of "Sidewalk Neighborhood Watch." In this instance, residents of each neighborhood can discuss with law enforcement and local crime prevention experts the best practices for reducing crime and maintaining personal safety.
Citizens working together for safety
"Sidewalk meetings are a way for us to bring Neighborhood Watch and crime prevention information into neighborhoods where formal groups are not active," said Ruth Oschmann, Palmdale crime prevention specialist. "We want everyone to have this information so they can work together to keep themselves and their families safe." The meetings will be conducted at 7 p.m. Monday through Thursday this summer with residents encouraged to request a meeting—anonymously if they prefer—by contacting the Palmdale Crime Prevention office at (661) 267-5170.
"We encourage our residents to come out and discuss any issues that concern them since these may relate to crime reduction and prevention," Oschmann said. "Come to these meetings and let us know the area where you live, and we can provide valuable information that can help to keep your neighborhood protected against crime."
Neighborhood Watch programs became popular in the early 1970s and since then have expanded to almost 40 percent of U.S. residential populations being covered by such citizen crime-watching policies. These neighborhood associations typically involve recruiting residents to participate in community meetings and various surveillance tasks around properties and common areas. Often, a block captain or a coordinator may take leadership roles serving primarily as liaisons to local police and not as "self-appointed" peace officers. About 10 years ago, the U.S. Department of Justice analyzed the question "Does Neighborhood Watch Reduce Crime?" and reported, among other findings, that citizen policing programs were associated with a "significant reduction in crime." On average, there was a 16-percent decrease in crime in Neighborhood Watch communities when compared with neighborhoods which did not participate in the program. They were not able, however, to fully determine if Neighborhood Watch postings (i.e. signs or fliers alerting potential criminals that a certain block is under citizen patrol) deterred criminals from committing a crime, if they believed that a certain area was "too risky" because of increased police patrols in and of themselves were the main deterrent to potential criminal activity. Whatever the Justice Department findings, many people attest that Neighborhood Watch has had a positive effect on crime prevention.
Addressing crime "one block at a time"
The Justice Department analysis also discovered that in some neighborhoods with the highest crime rates, the people were the most reluctant to organize. They found that many people refuse to host or attend community meetings for fear of gang retribution. Some people, according to the analysis, didn't think that crime could be reduced "one block at a time," while others simply didn't trust their neighbors to cooperate such as watching out when someone is away from home for days at a time, or calling the police when witnessing suspicious activity.