Moving sports franchises has differing effects on local Black businesses
Carol Ozemhoya | OW Contributor | 7/6/2017, midnight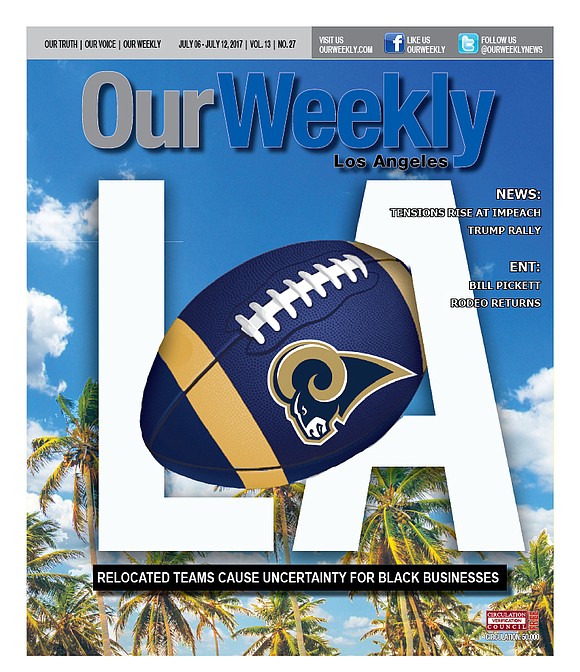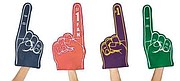 Folks in Oakland have something to smile about—the Golden State Warriors reclaiming the NBA championship—and something to be sad about—the Oakland Raiders heading to Las Vegas.
But even Oakland's NBA championship has its downside. Plans are underway to move the team out of Oakland and into San Francisco.
Sure the two areas are like sister/brother. However, the impact on predominantly Black Oakland could be devastating from an economic standpoint. Vendors such as Southern Café and other establishments in Oakland near the stadium, as well as those who sell memorabilia, will definitely take a hit in revenue, especially those that line the streets near the Raiders' and Warriors' current venues.
In the Los Angeles area, the city has not one, but two professional football teams with the San Diego Chargers and the Los Angeles Rams, who recently moved back into the city from St. Louis and is set to receive a bit of a boon with a new stadium in the works that will bring jobs and revenue into the Inglewood area.
Bad news for Oakland
While they may be thrilled in Southern California with both the Chargers and the Rams coming into the area and fueling the fire for a new stadium in Inglewood, Oakland is reeling from a double whammy with both the Raiders and Warriors leaving the area. No one has put the loss into economic terms, but surely it runs into the millions, mostly on the area's Black community.
The biggest hit, though, may come from the loss of the team on the community.
"It will have a huge impact on the minority businesses and the community and the people that work at Oracle," says Lester Conner, who grew up in Oakland and actually played with the Warriors. "A lot of people that I went to high school with still work there … mothers and fathers and friends … I'm hoping that the people that work there can still go and have an opportunity to work at the San Francisco facility. I'm hoping they get the first option to do that."
He adds, "It's a sad day for the community. I still think of growing up in the area, which is still predominantly Black. The Warriors and Raiders games bring people together … like when fathers and sons go to the games together, and families get together to watch the games."
Conner says it's really not about a lack of support for either team. "But this is about big money, even though it will mean the loss of jobs in the community. They're taking a winning product out of a community that hasn't had a lot to cheer about in recent years."
Indeed, Oakland has a rich history in producing top-notch professional sports figures, including Conner, Gary Payton and Marshawn Lynch, just to name a few. In fact, Lynch will be playing for the Raiders this year, increasing the team's shot at going all the way.
Conner adds, "Without the big money behind a new arena … that's part of the attraction for a team to move. Oakland won't be able to host a Super Bowl because our facilities are so inadequate. And Black businesses are going to take a hit when these two teams move."