Blacks well represented in Oscars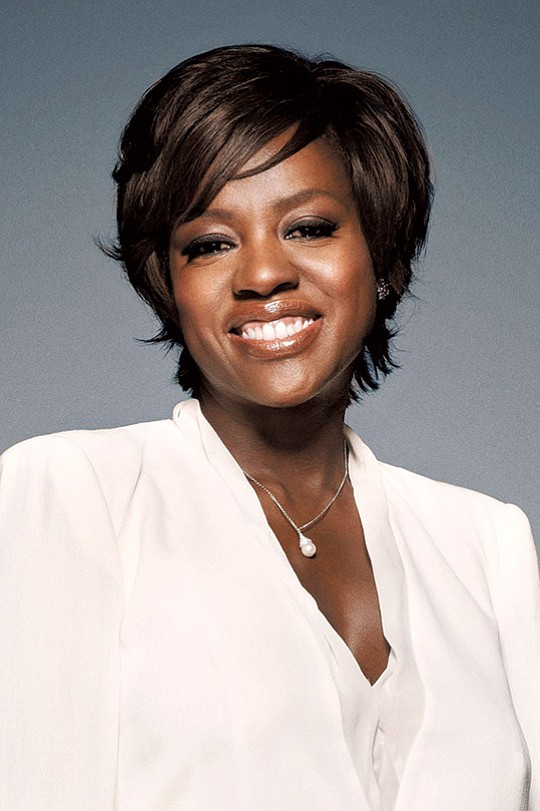 The musical romance "La La Land" scored a record-tying 14 nominations this week for the 89th Academy Awards, including nods for best picture, best actor and actress, best director and best original screenplay.
The 14 nominations tie the record held jointly by "Titanic" and "All About Eve."
"La La Land" will compete for best picture with eight other films—"Arrival," "Fences," "Hacksaw Ridge," "Hell or High Water" "Hidden Figures," "Lion," "Manchester by the Sea" and "Moonlight." The Academy of Motion Picture Arts and Sciences can nominate up to 10 films in the category, but stopped at nine.
Ryan Gosling and Emma Stone were both nominated for their leading roles in "La La Land," and the film also scored a directing nomination for Damien Chazelle, who was also nominated for penning the original screenplay. The film about a romance between an aspiring actress and a jazz musician also received a pair of nominations for original song.
Rounding out its list of nominations were nods for cinematography, costume design, film editing, original score, production design, sound editing and sound mixing.
Gosling will have a tough time bringing home gold on Oscar night, thanks to the best-actor nomination of Golden Globe winner Casey Affleck for "Manchester by the Sea." Also nominated were Andrew Garfield of "Hacksaw Ridge," Viggo Mortensen for "Captain Fantastic" and Denzel Washington of "Fences."
Meryl Streep padded her record for most Oscar nominations by an actress, scoring her 20th career nod for her lead role in "Florence Foster Jenkins."
Also nominated were Golden Globe winner Isabelle Huppert for "Elle," Ruth Negga for "Loving," Natalie Portman for "Jackie" and Stone for "La La Land."
Streep has won three Oscars, for her leading roles in "The Iron Lady" and "Sophie's Choice" and for her supporting work in "Kramer vs. Kramer."
Golden Globe winner Viola Davis is a heavy favorite to take home the supporting-actress prize for her work in "Fences." She will compete with Naomie Harris of "Moonlight," Nicole Kidman of "Lion," Octavia Spencer for "Hidden Figures" and Michelle Williams for "Manchester by the Sea."
Battling for supporting actor will be Mahershala Ali for "Moonlight," Jeff Bridges for "Hell or High Water," Lucas Hedges for "Manchester by the Sea," Dev Patel for "Lion" and Michael Shannon for "Nocturnal Animals."
"Arrival,"' and "Moonlight" both earned eight Oscar nominations, while "Hacksaw Ridge," "Lion" and "Manchester by the Sea" each received six.
Mel Gibson was nominated for best director for "Hacksaw Ridge," along with Chazelle for "La La Land," Denis Villeneuve for "Arrival," Kenneth Lonergan for "Manchester by the Sea" and Barry Jenkins for "Moonlight." Chazelle was also nominated for original screenplay for "La La Land," as were Taylor Sheridan for "Hell or High Water" Yorgos Lanthimos and Efthimis Filippou for "The Lobster," Lonergan for "Manchester by the Sea" and Mike Mills for "20th Century Women."
Nominations for adapted screenplay went to Eric Heisserer for "Arrival," August Wilson for "Fences," Allison Schroeder and Theodore Melfi for "Hidden Figures," Luke Davies for "Lion" and Barry Jenkins and Tarell Alvin McCraney for "Moonlight."