LADWP proposes 'customer bill of rights' for residents
Craig Clough | City News Service | 1/12/2017, midnight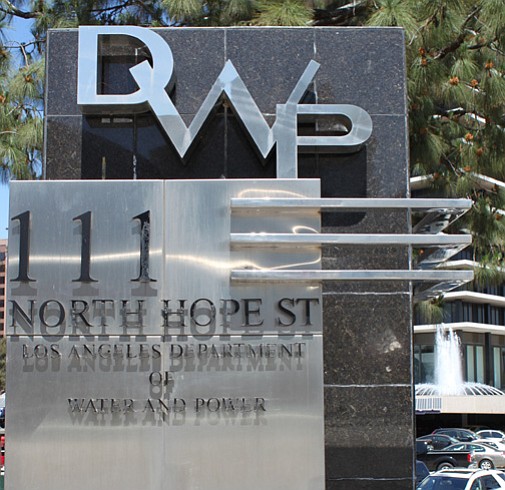 Los Angeles Mayor Eric Garcetti unveiled a proposed Department of Water and Power "customer bill of rights" recently that he says will guarantee improved service for residents, but some critics questioned whether it would actually have any impact.
"Today we are rolling out a customer bill of rights, something that may not sound revolutionary, but for this department it is brand new and it is," Garcetti said, adding that it would guarantee certain levels of service for customers and financial rebates and credits if the promises are not kept.
The document includes assurances that call wait times will not exceed three minutes on average, bills that exceed three times the average historic use for the same billing period will automatically be reviewed before being sent out and requests to start a new residential account will be processed within one business day.
Customers will receive rebates or credits, if the guarantees are not met.
For example, if the department takes longer than 10 days after the final inspection to process a new business service connection of 200 amps or less, that business will receive a $25 credit.
"If approved, I have full confidence in the Department of Water and Power's ability to meet each of these goals, because I know a few years ago we wouldn't have been able to meet these promises," Garcetti said before a meeting of the DWP commission, which deferred a vote on the bill of rights until a later meeting.
The board's members are appointed by the mayor and confirmed by the City Council. If approved by the commission, the bill of rights would also have to be voted on by the City Council.
When David Wright was confirmed by the council in September as the DWP's general manager, Garcetti said one of the first tasks he wanted him to undertake was developing and implementing a customer bill of rights.
Wright said the department is ready to stand by the bill of rights thanks to the increased personnel that have been hired over the last two years, including 300 customer service representatives and several hundred new billers.
The LADWP has been rocked publicly by a number of scandals in recent years, and the customer bill of rights directly addresses some of the problems that have emerged.
A Los Angeles County Superior Court judge granted preliminary approval in November to a class-action settlement expected to result in at least $67.5 million refunded to DWP customers over a glitchy billing system several years ago that resulted in some customers receiving wildly inflated bills and others receiving no bills at all.
Customers who received the inflated bills also had to contact the department themselves to try to sort out the issue, and sometimes would get more erroneous bills. The proposed bill of rights calls for the department to red flag any bills over three times the average before they are sent out.
Customers also were reported to have call wait times of up to 40 minutes, but LADWP officials said the wait times have been under a minute for the last 10 months.