Top Cover Stories of 2016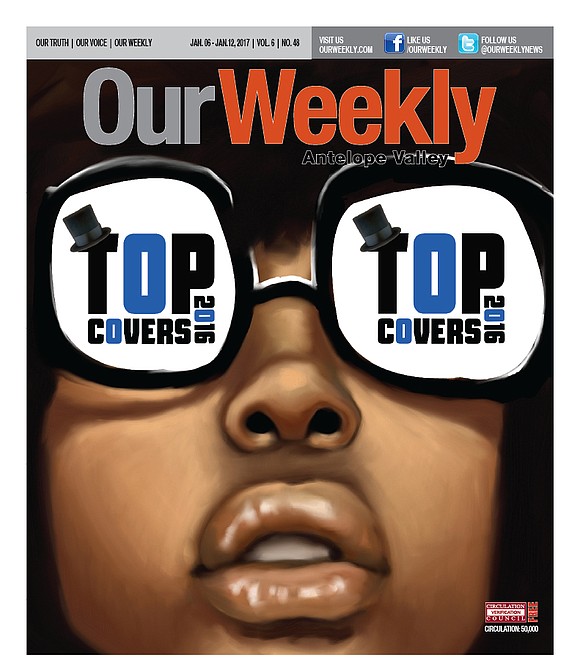 Porter Ranch gas leak becomes one of nation's largest disasters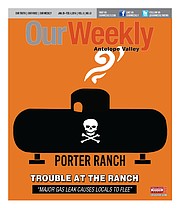 It's been a little more than three months since natural gas began leaking in Porter Ranch. The glaring lack of information disseminated to residents, nearby communities and the Los Angeles Basin, in general, has led to uncertainty about everyone's long-term health.
So far, some 2,600 families have temporarily fled their homes because of the toxic, sickening fumes from the Aliso Canyon storage facility in the Santa Susana Mountains which have inundated a considerable portion of the northwest San Fernando Valley and is slowly wafting its way 56 miles toward Lancaster and Palmdale. Residents in northern Los Angeles County have expressed concerns about what this poisonous cloud of gas is doing to them, their children, pets and the environment. They want to know about the prolonged exposure to methane and what other chemicals—some of which are known carcinogens—eminating from the leak are doing not only to their bodies but those of the unborn.
'Shut it down! ... Shut it down!'
Los Angeles County health officials have cautioned that levels of chemicals tracked to date in Porter Ranch are not believed to be associated with health problems, but some independent experts say that benzene—a highly carcinogenic chemical compound in natural gas—could prove harmful over long periods of time. Southern California Gas Co. has 115 wells at its Aliso Canyon facility; the one leaking is about 40 years old and won't be plugged until late February. Meanwhile, a continuous cloud of gas is hovering over the region and more people each day are complaining of nausea, headaches, vomiting and other issues associated with breathing mercaptan, a sulfur-like odor that smells like rotten eggs which is mixed with natural gas. You can't smell natural gas, that's why this ingredient is added so that leaks can be quickly be detected.
Shouts of "Shut it down! ... Shut it down!" have made national headlines since last fall. A host of lawyers have come onboard, including the R. Rex Parris Law firm in Lancaster, to represent displaced residents who have not been able to return home and, once they do, may find that their entire property inside and out is contaminated. The Parris firm, and a number of regulatory agencies, are pointing the finger at Southern California Gas Co. and its owner Sempra Energy.
Leak may be largest in U.S. history
Today's trend toward a more "green" environment is being challenged by the gas leak. It is estimated that the leak has released the equivalent of 2.1 million metric tons of carbon dioxide since it was reported in October. Scientists at UC Davis say that figure amounts to more greenhouse gas than 44,000 cars emit in one year. One of the scientists, Stephen Conley, flew over Porter Ranch late last year and detected methane levels as high as 50 parts per million. He said he had to double check his instruments, after that measurement.
"This is probably 20 times bigger than anything else we've measured," Conley said, adding that so much methane has been released in three months that it's expected to boost global warming and will likely remain in the atmosphere long after the leak is plugged. He also explained that the longer the leak remains open, the more difficult it will be for the state to reach its goal of reducing emissions of methane and other pollutants by the 40-percent minimum mark set for 2030.