Top acts headline a showcase of stars now through spring at LPAC
Beatles, Rolling Stones tribute 'battle' tonight at 7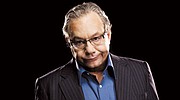 From the hottest comedian on the circuit, to classic theater and musical trips down memory lane, the Lancaster Performing Arts Center for the next few weeks promises some of the Southland's best entertainment choices.
For fans who wish to relive the British Invasion—when mop tops and mini skirts were all the rage—then tonight's "Beatles vs. Stones: A Musical Showdown" review is for you. There has always been a debate about which of these two legendary musical groups was the most popular. While the Beatles relied more so on melodic love songs, the Rolling Stones were a more blues-influenced band. Either way, both groups were composed of some of England's finest musicians who applied their respective take on American pop music. The show stars Abby Road, one of the nation's finest Beatles tribute bands that offers brilliant musicianship and authentic costumes, facing off against Satisfaction—The International Rolling Stones Show that presents faithful renditions of some of the music and style of Mick Jagger, Keith Richards and the bad boys of London.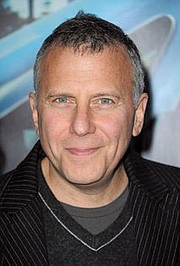 A battle of the bands
Similar to the friendly "battle of the bands" competition between the Motown groups the Temptations and the Four Tops, tonight's show will feature individual performances of some of the favorite songs of the two groups who are separated only by a couple of years; the Beatles formed in Liverpool (1960) and the Rolling Stones in London (1962). While each band maintained a distinct trademark throughout the 1960s, there were similarities between them in covering American rock 'n roll and rhythm and blues. Chuck Berry served as their common denominator because both groups recorded early versions of his classic songs "Roll Over Beethoven," "Carol," "Memphis, Tennessee," "Little Queenie" and "I'm Talking About You."
The Beatles' version of "Roll Over Beethoven" appeared on their second album with George Haririson on lead vocals and lead guitar. The Rolling Stones recorded the song at a BBC session in 1963 with Mick Jagger's vocal providing a more cutting, blues tone and the tempo a bit more frenetic than the Beatles' version. Keith Richards' blues-inspired solo is noteworthy. With "Carol," the Beatles recorded an expected top-flight version in 1963 on the BBC and is said to have a more forward-thrusting groove with John Lennon on lead vocals. "Carol" was the highlight of the Rolling Stone's first album in 1964 with a pushy buzz and authoritative Richards guitar licks that gave it a slightly rougher edge than the original version.
Channeling Chuck Berry
"Memphis, Tennessee" is a song that helped forge the longevity of rock 'n roll, became one of Johnny Rivers' biggest hits, and was a tune that both the Beatles and the Rolling Stones recorded for the BBC. The Beatles' 1962 audition for Decca Records featured "Memphis, Tennessee" with Lennon on lead vocals and Pete Best on drums in what would be one of his final gigs before being replaced by Ringo Starr. The next year, the Rolling Stones did a version for the BBC with Jagger on lead vocals and intricate guitar work shared by Richards and Brian Jones. The Rolling Stones version of "I'm Talking About You" (retitled "Talkin' Bout You") is generally more familiar than the Beatles cover. It appeared on their 1965 "December's Children" album in America, and on "Out of Our Heads" in the United Kingdom. John Lennon handled the vocals on the Beatles' version with Harrison providing the guitar solo. An interesting aspect of the Beatles' 1963 version was that Paul McCartney took the base lines from "I'm Talking About You" and applied them to arguably to the Beatles first original song to achieve worldwide acclaim, "I Saw Her Standing There."