California storms bring needed rain as well as unexpected havoc
Oroville emergency spotlights crumbling infrastructure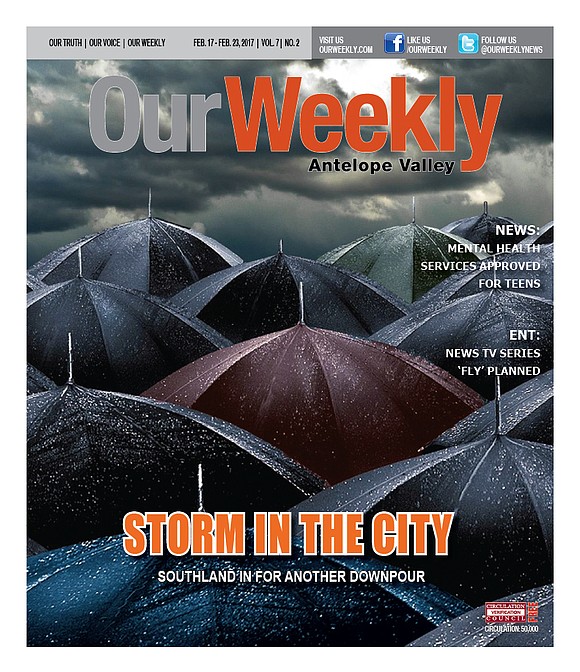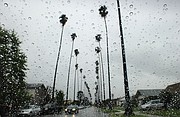 One year ago Southern California was wondering what happened to El Nino? Outside of a few showers, there was practically no rain to speak of. "Darn those wacky weathercasters!" "Curse those miserable meteorologists!" were common complaints. One year later and we're inundated with too much rain with more mud flowing, more floods growing and more hillsides sliding than anyone could have anticipated.
Instead of El Nino or La Nina, we have a series of new terms like "atmospheric river," "rain shadow" or "conveyor belt of storms" to blame for torrential downpours stretching up and down the Golden State. The storms caused the temporary evacuation of almost 200,000 people residing near the Oroville Dam earlier this week when water broke through the emergency spillway causing severe flooding. Locally, Cal Trans was able to reopen a portion of Laurel Canyon Boulevard in the Hollywood Hills after a mudslide sent the backyard of a home crashing down. The Oroville emergency has spurred Supervisor Kathyn Barger to request local crews to conduct thorough assessments of southland dams, spillways and other water-collection and diversion facilities to identify any potential problem areas.
Assessing the local situation
"The Oroville situation reminds us of the need to proactively evaluate our county's risk with regard to dams and other facilities which may be prone to failure from storms, earthquakes or other foreseeable events," said Barger who introduced a motion this week directing county agencies to inspect and identify any "potential threats" to public safety. "It is important that we ensure our flood control system is operating safely and efficiently," she continued, "to assure residents that county engineers are constantly monitoring our dams."
Mark Pastrella, acting director of the Department of Public Works, said that despite the heavy downpours of the past few weeks, county officials do not expect similar damage to any of its reservoir facilities. In speaking before the Board of Supervisors this week, Pastrella highlighted the cleanup of the Las Lomas debris basin in Duarte, for instance, as an example of an area that has been challenged by heavy rain and the loss of natural flood barriers in last summer's Fish Fire.
Devil's Gate in Pasadena is perhaps the county's "most vulnerable" dam, Pastrella noted, with little to no storage for debris behind it and also because environmental advocacy groups have blocked a clean-out of sediments there. If an overflow does appear imminent, he said county workers are prepared to use an emergency valve on the dam to release water. Devil's Gate is the oldest of the county's 14 dams.
Too much rain too fast
State officials were warned that the Oroville Dam emergency spillway wasn't safe. In 2005, three environmental groups reported notified state and federal officials that the spillway was as risk of collapsing. It really isn't a spillway but, rather, a 1,700-foot long concrete weir that empties into a dirt hillside. The severe storms have dumped so much water into the dam that environmental fears almost came to pass because the hillside was nearly eroded and posed a threat to nearby communities. Officials spotted a hole on Feb. 12 which led to the evacuation of Oroville's 16,000 residents and another 180,000 persons in the surrounding area. The evacuation orders had been lifted by mid week.